In anticipation of Weezy's album that's set to drop this midnight, let's hype ourselves with 11 of his greatest songs and basically fuel our excitement for his next and probably final project!
Lollipop (2008)
Our young selves were busy li-li-li-licking like a lollipop. We had no idea what he really meant.
Bedrock (2010)
Yeah, it wasn't just Lil Wayne, it was the whole Young Money crew but we love it so much we just had to put it in here too. Young Money is Lil Wayne and Lil Wayne is Young Money.
A Milli – Tha Carter 3 (2008)
Remember? Remember? This song was huuuuuuge!!!!!!
Drop the world – Rebirth (2010)

Lil Wayne featured Eminem on this and the video concept was so dope! Two geniuses on one song…it's amazing we didn't die out of excitement then.
How to love – Tha Carter IV  (2011)
Who would have thought the hard guy could give us a ballad this beautiful and deep?
Got money – Tha Carter III  (2008)
Pretty sure this song will still make a party lit!! T-Pain was on the hook and he killed it!! If this song and video doesn't make you happy, then I really don't know what else will
Mrs Officer – Tha Carter III (2008)

This song was legendary. With Bobby Valentino's silky sexy voice on it, what else could go wrong?
Love Me – I Am Not A Human Being II (2013)

The song featured his baby, Drake and Future
My homies still – I Am Not A Human Being II (2013)

So this song had Big Sean on it and had the same rhythm and hook as Big Sean's 'Dat A$$.' If you never saw the video, you should!!!!
Right above it – I Am Not A Human Being (2010)
It's currently the theme song for Ballers and rightly so! The song featured his protege, Drake
Go DJ – Tha Carter (2004)
This was one of the first hit songs that kickstarted Lil Wayne's successful music career before.
Rich As [email protected] – I Am Not A Human Being II (2013)
He featured 2 Chainz here and all we can say is, this song just reminds us of the goals we and our squad want: Get rich as [email protected]#ck!!!
Mirror – Tha Carter IV (2011)
We know for a fact you can sing this song word for word!! Yeahh we too!! It's so good, right? and with Bruno Mars on it….pure fire!
Memories huh? All these songs and more we couldn't even add show that Lil Wayne is a deadly genius and he has no bad video!!! He's an embodiment of perfection and we are trembling, waiting for Carter V to drop this midnight!!!!!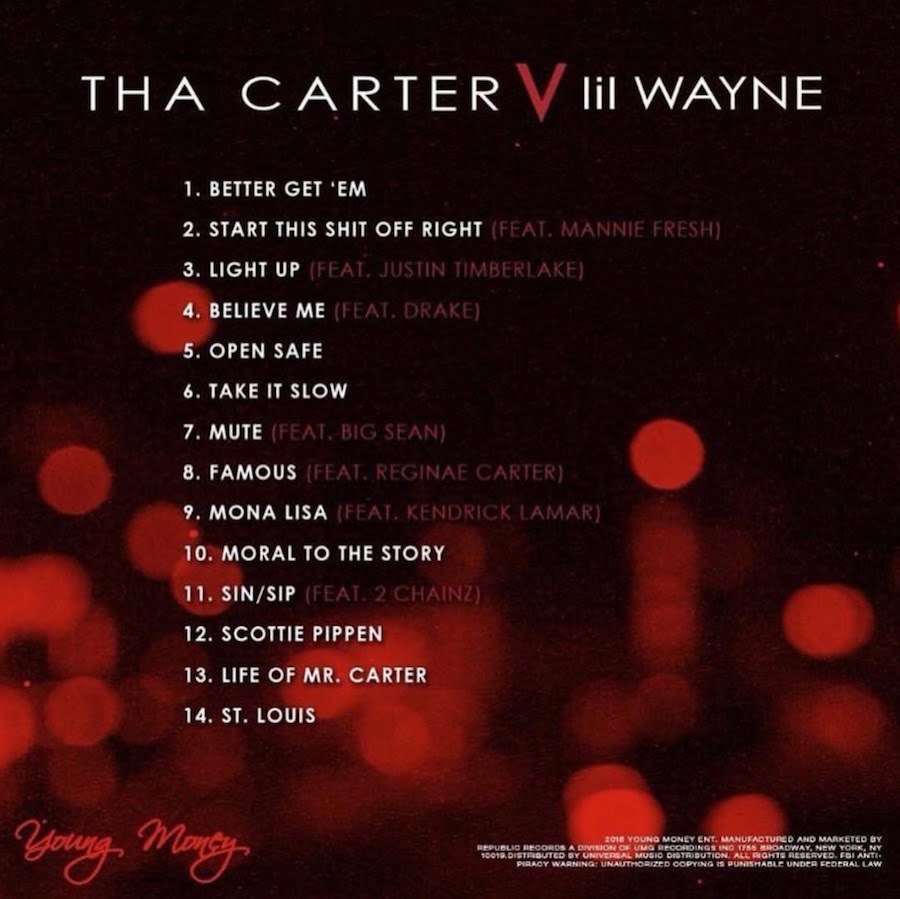 If you have a story you want to share with Kuulpeeps and the world, please do hit us up on Facebook, Twitter, Instagram