Unless you have been living under some rock, you should know about the KuulpeepsLegon playlist by DJ Juicy! He is a master with the mixes!
We had a little conversation with him over the weekend. Here is all you need to know about him:
Kuulpeeps Legon: DJ Juicy! Can you give us a little intro about yourself?
DJ Juicy: Tobi Joe Kwesi Tandoh, I am in level 300, studying Political Science and Information Studies. I'm a resident of Pentagon Hall.  Also music, food and football lover, generally I like having fun.
Kuulpeeps Legon: So why the name "Juicy". Do like taking Juice?
DJ Juicy: Apparently, YES! I was initially using DJ Sleek but found out that that name was already taken so one time during a drink up, the MC asked me of my name but I didn't know what to say and the girls started screaming DJ Juicy!! DJ Juicy!!! So  I decided to stick to that.
Kuulpeeps Legon: Lol Nice. When did your career as a DJ start?
 DJ Juicy: It started in Level 100. I started playing at house parties and drink ups.  Professionally, it was just last year.
Kuulpeeps Legon: Do you have any special ritual you do before you play for a show?
DJ Juicy: lol, nothing extra O, just pray to God for a successful show and rehearse before the due time.
Kuulpeeps Legon: What sets you apart from other DJs?
DJ Juicy: I'm an all-around DJ, as compared to how other DJs have an upper hand in hip-pop than RnB, I believe I'm good in all.
Kuulpeeps Legon: How many shows have you played?
DJ Juicy: A whole lot, I can't count because I play for people outside campus as well but I'm mainly a campus DJ.
Kuulpeeps Legon: How about your own show?
DJ Juicy: Oh Yeah, "The Juicy Experience" It was wild and I was amazed, I didn't expect a whole lot of people to show up considering the fact that we were on vacation.
Kuulpeeps Legon: Any favourite shows?
DJ Juicy: Yes Yes, plenty but some good ones worth mentioning are Frat house- Pent Hall Week, Pink Crush and Juicy Experience.
Kuulpeeps Legon: Tell us, who's your Favorite DJ?
DJ Juicy: No other than DJ Vyrusky. He's a great mentor and I've learnt a lot from him.
KuulpeepsLegon:  In case you have two shows and can't be at one of them, who would you recommend to play in your stead?
DJ Juicy: Hmm, this is a tough question because they are all good but I would recommend iPhone DJ.
Kuulpeeps Legon: What song would you like to listen to every day?
DJ Juicy: As a DJ, I have a lot
but I love Stranger in Moscow by Michael Jackson…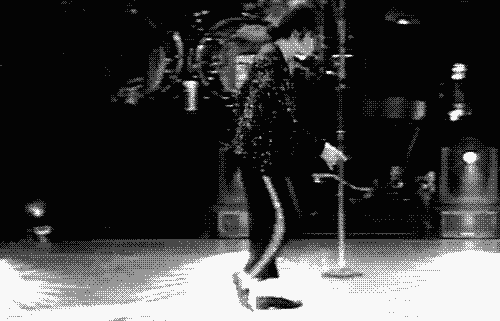 Kuulpeeps Legon: Seems you love what you do, but have you had any bad shows as well?
DJ Juicy: Oh yes. when I was starting, I went to paparazzi to play and in about two hours people were still sitting down and others had left. That day was a hard one for me.
Kuulpeeps Legon: Chai!!
Lol Slow…
Dj Juicy: Hmm charle. Ehard ooo.
KuulpeepsLegon: Did you ever have plans to be a DJ?
DJ Juicy: I play football, so my whole life I had wanted to be a footballer but it looks like God has other plans for me.
Kuulpeeps Legon: Any best moment as a DJ?
DJ Juicy: I think every show I play adds up to my best moments but during Shandy House Party, there was no DJ so I played, they liked it and I was happy. That was a stepping stone to my DJ career because it gave me the opportunity to outdoor myself.
Kuulpeeps Legon: Where do you see yourself in the next 2 to 5 years?
DJ Juicy: Completing school, becoming a political analyst, travel around the world, go on tours and also DJ during big events.
Kuulpeeps Legon: Big dreamer here !!
KuulpeepsLegon: DJ Juicy, anything for your fans?
DJ Juicy: Obviously! Keep supporting, I know adey worry with the Broadcast but the struggle is part of the success story and I appreciate everyone who has helped me in kind or cash. God bless
Kuulpeeps Legon: Thank you
DJ Juicy: I appreciate and thank you too.
Watch Out for more from @djjuicy_gh on our Instagram @kuulpeepslegon as he brings us the weekend playlist!
If you have a story you want to share with Kuulpeeps and the world, please do hit us up on Facebook, Twitter, Instagram