First, we saw that the school has now made it possible for students to register for their courses online and we thought it was optional
See Also: Methodist University Students Can Now Do Their Course Registration Online!!! Find Out How.
No peeps, it is now mandatory for all continuing students to register online, so if you don't know how to… yo! better click on the link above and find out how!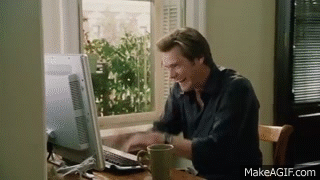 There's always an exception to a rule right? Yeah!
For this development, the exception is that only those who will have to add other courses to the stipulated courses for the semester will then have to go to the registration office to do it.
Those who are not adding courses and still not getting the tutorial, you can go to the IT lab for them to assist you in registering… yeah yeah we know… first time things.
And like we said ensure you make 2 copies of the registration slip and submit to F20 at the faculty where you'd then sign the notebook to conclude full registration. The registration officer and you will have to sign the registration slip like we always do!
If you realize your picture didn't appear on the slip, no need to panic. It's only those who will add courses and will have to be registered by the officer will see their images on the registration slip!
Do well to register, very important!
If you have a story you want to share with Kuulpeeps and the world, please do hit us up on Facebook, Twitter, Instagram