By now, you should know that your matriculation is a very big deal; such a big deal that you cannot afford to have a bad hair day or lose out like a sore thumb for the simple reason that you didn't dress to suit the occasion.
See Also : Legon: 8 Things You Should Know About UG Matriculation.
Let's find something suitable for you to wear, shall we?
Ladies first…
So here are a few simple guidelines for the outfit that you might want to wear:
The color of the outfit should not be too gaudy and loud.
You must be comfortable enough to breathe even if you hold your tummy in.
It shouldn't be too short that you would have to be constantly pulling it down when walking.
Check the fabric of the outfit. Secure it with an inner layer of cloth if it is too transparent. You wouldn't want to be the centre of attraction, literally, would you?
If there is a rip anywhere, no matter how small it might seem, you may want to stitch it up before it gets embarrassing. A stitch in time saves nine.  Fasten all loose buttons, zips, Velcro's or any other fastening mechanism on your outfit.
All said and done, your choice of clothes is really up to you.
Don't forget, that your shoes can either make you, or break you (your ankle). Sister, easy on the heels. The fact that matriculation is a big deal doesn't mean go and wear those higher-than-life heels you haven't worn before. Make sure it is something you are comfortable in oh.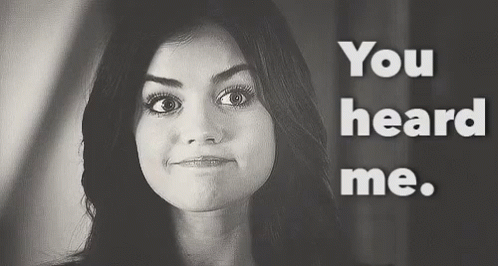 Yoo. You wouldn't want to wobble the whole time and even fall! Trust me, we would be the same people making funny vids out of you.
Charley, just avoid the stress. Wear flats if that's what you're comfortable in. After all, no one will arrest you for failing to wear heels.
Let's chip this in here.
Wearing make-up is not mandatory oh, sister….
If you're able to get that done, fine. If not, fine. Nobody will sue you if you don't make up. There would be a hundred and one make-up artists ready for you. You might want to find one with a convenient price package to make you sparkle. Don't be out there looking like a masquerade.
We have told you, if we see you, you will become a worldwide meme.
Now to the men….
Gentlemen, don't forget, this is a formal occasion and so you'd like to look your formal best. Formal and suits have become almost synonymous. If you have a suit in your collection, then you're good to go. If you left it at home, start sending SOS messages for it to be brought to you. You can't deny the fact that guys in suits always look good for formal occasions.
If you don't have a suit handy and you cannot get one in this short period of time, there is an alternative. A formal shirt with a pair of trousers of a neutral colour will do just fine. It's easy for a guy to rock shirts and trousers. Don't forget to tuck in unless it is an African print shirt. Yes, you can wear African print shirts for your matriculation. The whole point is to look your formal best and if an African print shirt works for you, all the better!
For your matriculation you could simply contact @nhyiraz_closset on ig for affordable clothes that leave you looking ravishing!
If you have a story you want to share with Kuulpeeps and the world, please do hit us up on Facebook, Twitter, Instagram or on WhatsApp (0500-002686)