Don't shout. We know you're doing the nasty when no one is around. After a bout of rolling in the sheets, we realized that most of these words have kinda been programmed into a lot of people's brains. It's almost automatic how most people just say these words.
Here's a complete list of the most popular things people say after sex.
"I need to use the washroom"
It's actually healthy to use the washroom after sex. For females, it helps prevent UTIs.
"I'm hungry"
Well sex is some serious physical activity and after all that work, you need to replenish all the lost energy.
"We are never doing this again"
Yeahh who are you kidding?
"This stays only between the two of us"
Be very careful. If you do the do with a blabber mouth, the whole world will hear about it in 2 seconds.
"Did you 'cum' in me?"
'scuse me say what?
"What did we just do?"
duh?!
"Where is my underwear?"
Must have been wild outchea!
"What are we?"
*clears throat*
"Do you love me?"
calm down…let's do this again first. Anaa?
"Are you done?"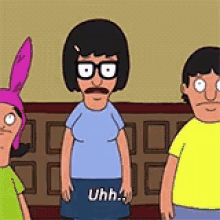 Not sure how to feel about that…
"We should do that some other time"
Yes you should!!!!
"The condom got torn"
No…no no no nooooo!!

"Can I get a tissue?"
Get a condom next time boss!
"I'm tired!"
But…are we done?
"I love you"
'Hol up!! 'hol up!!
"We need to talk"
ermm it's time to ghost ASAP!
Most of these sounded familiar right? If we missed more, let us know in the comments section below!!
If you have a story you want to share with Kuulpeeps and the world, please do hit us up on Facebook, Twitter, Instagram