This is for our freshers who do not know the SRC executives on campus. We caught up with the president and had a chit-chat about what he does and who he is.
Let's Go:
Kuulpeeps Legon: Hello, Mr President
Sly: Hello, Good afternoon.
Kuulpeeps Legon: How are you doing?
Sly: All is well by grace.
Kuulpeeps Legon: Great! Can we begin by telling us who Sylvester Amoako is?
Sly: Sylvester Amoako is an individual with the passion of promoting leadership among young people. He has interests in advocacy and debate. He dreams of becoming a neurosurgeon one day and improving health research in Africa. Sylvester is also a passionate missionary who loves to go on evangelical missions every vacation to share the Word of God. Yeah, basically, that's me.
Kuulpeeps Legon:
So have you always been interested in politics, or that came later on?
Sly: On the bit about politics, I am not actually interested in politics. I love to advocate and I love to speak up for people. I also love to argue. You know, I studied in KNUST for a year doing a course I didn't really like, so I picked up debating.  In the debate society, it looked like everyone who joined either ran for SRC or JCR positions and along the line many people thought I had qualities fit for an office.
People admired me a lot, relatively ladies, haha…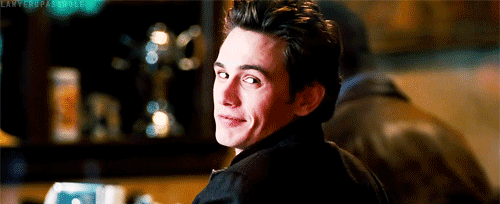 Sly:  So arriving at UG, after a year at Tech, I led Mensah-Sarbah hall to win the fresher's debate. I was a course rep as well. I made a lot of fine arguments for my class, so my colleagues felt that anytime Sly spoke for us, we were good to go. So that was it, I had a lot of support from the start, from my hall, Mensah Sarbah, and my church. I had a good network and it was like I was building an empire for myself.
Kuulpeeps Legon: Woah….. So what course did you read at Tech?
Sly: After applying to KNUST and Legon, I passed both entrance exams but failed in both interviews. So I had admission to offer Biochemistry at KNUST and actuarial science here in Legon. But knowing very well that I'd surely re-apply, I went to KNUST to read Biochem for a year.
Kuulpeeps Legon: Is it all about books books books for you. 'Cause…
Sly: Oh not at all!
Even though I took my studies seriously and was doing well, I did have a lot of fun as well. I used to go out with friends, playing table tennis, video games and all. I didn't take church as a joke too. I love church a lot. And actually, the plan was to reapply to study medicine in tech, gain admission and later run for SRC president. But I came to Legon. However, I wasn't involved in politics at all from level 100.
Kuulpeeps Legon: Okay great! Looking at how busy your life is, how do you manage your activities with your academics?
Sly: Yeah, I am very busy and active. But the thing is, I learnt how to multitask. I take particular notice of my time and pay close attention in class. So I do most of my learning in class. I ask a lot of questions and I get close to those who do well in certain areas so as to learn from them. One thing about me is also I try to be the best at everything I do. So as SRC president now I feel I must do better than my predecessors.
Kuulpeeps Legon: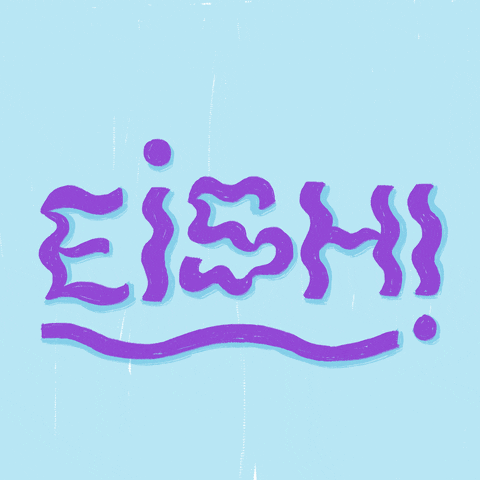 We can then say our SRC president is a perfectionist right?
Sly: Yeah, kind of.  But, even though I try to be at my peak even as I combine so many things, no I am not perfect.
Kuulpeeps Legon: Of all the portfolios available, why did you decide to run for president?
Sly: I couldn't have become treasurer. Personally, I have a thing for being the man behind the mix, being the one blazing the trail,
yes, that's why I ran for president.  It would have been very uncomfortable for me if I had become vice president because someway somehow I want to have my way in certain things. I am a bit radical in my decisions. I could not have become JCR president either. I have always told myself that it should be possible for Christians to be able to hold secular positions and still be active in the church.
Kuulpeeps Legon: How did you feel when you lost the elections on the first try?
Sly: Well, when I lost the first time I was okay, especially knowing very well that the elections had been rigged against me.
Kuulpeeps Legon:
Sly: Oh yeah! However, I don't have any personal banter with my predecessor. We are cool. We talk and all. The problem I had was with the process. Nevertheless, I felt like a hero, being a medical student and being able to pull through to that point. I decided to run again the very day I lost the elections.
Kuulpeeps Legon: What would have been your next action if you had lost again?
Sly: If I had lost again, of course, I would have continued being a student, lol. Life would have still moved on as it is. But I was very strategic and worked hard enough to earn myself that seat. I went in for the second time because I knew this time around, it was a sure bet.
Kuulpeeps Legon: How do you manage your position with being a medical student?
Sly: I must admit that combining life as a medical student and being the SRC president has been the toughest thing I have ever done in my life. I almost always have to be at the ward, sometimes I have to be on night duty, I have to be meeting people, so I sometimes have my meetings at Korle-Bu. Oh yeah, it is tough.
Kuulpeeps Legon: Are you a resident of main campus or Korle-Bu?
Sly: I am largely a resident of the main campus.
Kuulpeeps Legon: So, Sly tell us, who would you have loved to be the SRC president if you hadn't won the elections?
Sly: hahaha, I feel like I shouldn't answer this question. I loved most of my contenders and had a good rapport with almost all of them. But putting all the politics and "politricks" aside, I felt Schandorf Ayirebi-Acquah was a very experienced person on campus and I'm tempted to say if I hadn't run for elections, I would have voted for him.
Kuulpeeps Legon:
Anyway, what are you planning on doing differently from the previous administration?
Sly: I hope to focus on projects and be a people's person. It looks like over the years after people win elections, they detach themselves from the same people who voted for them. I hope to meet the same people I met during the campaign, smile with them, work with them and still pilot certain projects I plan on embarking on. Particularly the SRC hostel project, my policy on one student- one exercise book which we want to do too, the reduction of shuttle fares which we have done and the progressive canopy and plastic chair project, among others then I hand over successfully.
Kuulpeeps Legon: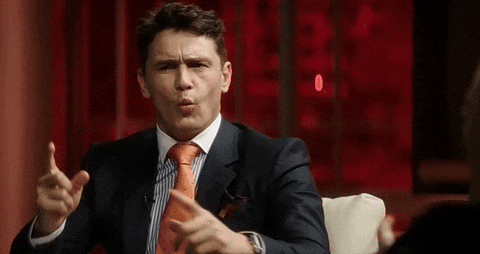 Huh? One student, one exercise book?
Sly: Haha, yeah
Kuulpeeps Legon: LOL! Away from that, we are sure a lot has changed in your life since you assumed the position as president. Tell us.  How does that affect your spiritual, academic, social life and relationships? And speaking of relationships, we are sure the ladies on campus would like to know if you're already taken, hahaha.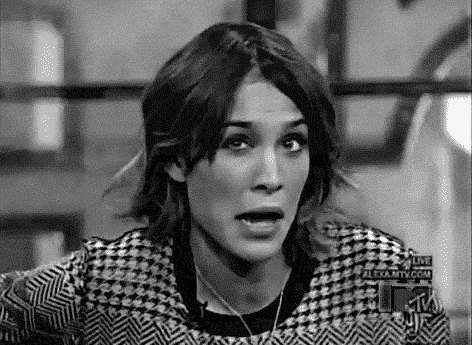 Sly: hahaha, This question… Well talking about my spiritual life, I have still been able to keep up with my prayer life and my academics. I've not really had too much time to study but I try a lot to do my best, I try to do a lot of night studies to catch up but it has not been easy. For social life, I've still been able to keep up with my friends even though I don't have too much time like before. And for relationship… I really would not want to disclose my status to the public. Lol
KuulpeepsLegon: You keep on saying it hasn't been easy and this is the toughest phase of your life. Are you beginning to regret it?
Sly: Oh I'm not regretting it at all. I think that tough situations make people better in life.  So I accept the challenge and I believe it has come to make me a better person.
KuulpeepsLegon: Great! Would you like to share your most embarrassing moment on campus, especially during the campaign?
Sly: Hahaha the most embarrassing situation I remember was during my first elections, I visited the PAX ROMANA church, and because I am a Methodist I also take communion. So I went up to take communion that day and when the Roman Sister was giving me the communion, she said something but I didn't know the response. She repeated it over and over again and I was just standing there confused because I didn't know. So she said if I didn't know the response then she won't give me the communion. I felt so embarrassed as I walked back to take my seat.
KuulpeepsLegon: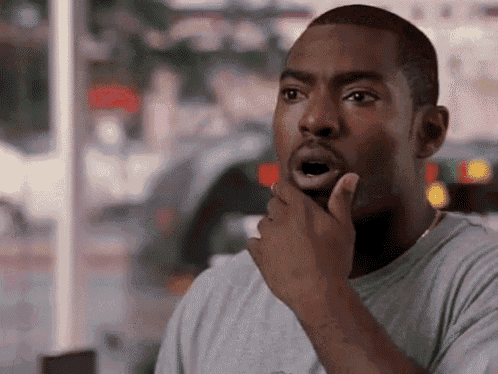 You'll never forget that day!
How is a normal day like and how do you unwind after a normal day? Any favourite hangout on campus?
Sly: A normal day lectures, then sometimes I come back to campus for a few things or two then back to lectures. On Mondays, it's strictly prayer meetings. Other days I hang out at Baritas with a few friends, then at night, I study deep into the night.
KuulpeepsLegon: So finally, what should UG expect from Sly's administration?
Sly: The Sly administration is going to be an all-inclusive administration. We plan on bringing everyone on board. It's a project- driven administration. Aside from that, we believe in fun so perhaps we should expect a mega drama night…
KuulpeepsLegon: Wow,  we can't wait. Mr President, thanks for taking time off your busy schedule to grant this interview.
Sly: You're welcome. Thank you too.
If you have a story you want to share with Kuulpeeps and the world, please do hit us up on Facebook, Twitter, Instagram or on WhatsApp (0500-002686)