Whoever said 'less is more' clearly has never met Giuseppe Zanotti or seen his shoe designs. The inventor of the 'heel-less' silhouette has brought back the gravity-defying footwear in his latest collaboration with Christian Cowan, the audacious celebrity stylist, and NYFW heavyweight.
The shoes made their first appearances on Christian Cowan's Spring 2019 collection which was filled with internet-breaking looks during NY Fashion week… but this post is not about his collection it's about these jaw-dropping heels: while they seemed like classic two-strap sandals at first glance, they were anything simply because they were modelled after a Rolex watch, with straps like those around the wristband and an actual watch face at either ankle.
Like we are legit having a shoe-gasm right now!!
What beauty…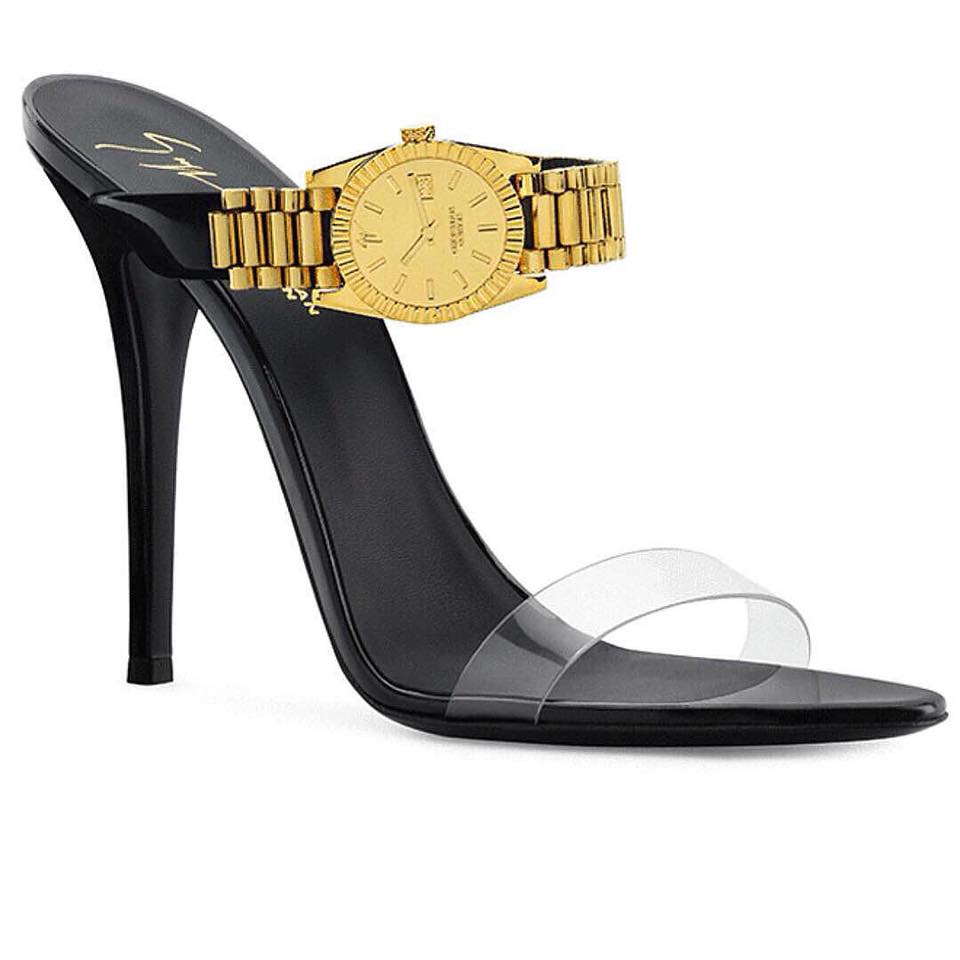 The shoes are estimated to be worth 1,995 dollars…. but don't worry we are sure Fashion Nova and Makola will have a knock-off version in no TIME!!!
If you have a story you want to share with Kuulpeeps and the world, please do hit us up on Facebook, Twitter, Instagram1