Forget TV shows, Netflix shows, and the cinema. YouTube shows are the next thing and you'd be surprised that some of the really good ones are Nigerian and Ghanaian. They are usually pretty short, fun and free !!!!! All you need is a great internet connection and you're good to go!
MTV Shuga Naija 
Some of you are probably familiar with this show already. If you follow the MTV Shuga shows, you'd find it really easy to understand some scenes as some of the characters are from the previous seasons. The MTV Shuga YouTube channel has consistently given us great quality shows with relatable storylines and an innovative way of educating young people on topics considered to be sensitive in most African homes: sexually related topics like rape, HIV, teen pregnancy and more.
Skinny Girl In Transit 
This Nigerian show takes you on the hilarious journey of a plus sized woman, trying to lose weight, find love and deal with her very typical Nigerian Mother's annoying but loving nagging.
Inspector K
There's something about this show. It's funny without them trying and quite interesting to watch. Inspector K is a smart detective with two Ermm… dumb subordinates who work with him in solving various cases.
This Is It 
If you're a sucker for love, you should see this. A young couple gets married and struggles with typical issues every young and newly married couple is likely to go through. The cute thing is, in the end, real young couples are interviewed and…you'd tear up. Everything about this show screams adorable!!
Rumor Has It 
The first season may drag on a bit for you but the second season makes it all worth it. The first season focused on the owner of a blog "Rumor Has It" who ended up in a big scandal and lost her blog to her assistant. Season 2 shows us the crooked assistant's life with the blog and introduces a new character whose life will bost your mind.
Corper Shun 
This is a funny show that gives us a peek into the lives of 5 Nigerian corpers ( Naija version of National Service) and the struggle they go through to accomplish their tasks.
What's Up Online
This show hilariously explores the typical young Ghanaian's social life. The characters are very relatable and by the end of the show, you'd have already associated some characters with people you actually know. The show addresses issues such as relationships, sex, drugs and any thing that's of interest to any young person and oh, the acting isn't as forced as some shows are.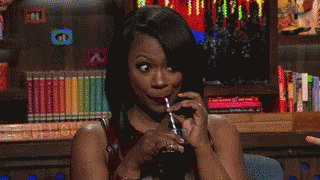 Yelo Pepper
The show tells the story of five women, working towards their dreams, facing obstacles and trying to work around them. The video quality makes watching the show very pleasant and oh you can polish up your french watching this show. PS: watch the English subtitled version.
The next time you get free WiFi, you know what to do…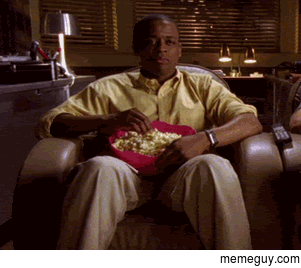 oh and don't hesitate to go through the comment section. That place is always lit!!
If you have a story you want to share with Kuulpeeps and the world, please do hit us up on Facebook, Twitter, Instagram