Do you get unbelievably lazy and sleepy anytime you pick a book? Because Sisssss. Saaaame! But don't worry. Do not shiver.
We identified the problems and did one better. We found an antidote. In 5 easy steps, we will show you how to overcome this and turn these problems around and turn yourself into a 1st Class Student, or close enough.

UNDERSTANDING
If you do not get what you are reading, there's a very high probability that boredom will set in. And that's never good.
REMEDY:
Do not study on your own. Join a serious study group, have a discussion. It helps

OVEREATING

See. You have no idea how much it hurts for us to slander food. But it has to be done 😢. Whenever you take in too much before you study, the idleness increases tenfold.
REMEDY:
Quite obvious. Reduce the amount of food you take, take in something light. Preferably, without sugar. Sugar induces sleep…
STUDY SPECIFICALLY

Do not pick up your books and just flip them open. Before you study, you should know what exactly you want to read and have the materials ready. Spontaneous studying never really works tbh. Trust us, we know.
ABSENTMINDEDNESS

Do you have a habit of drifting off when you study? Your mind wanders? Simple. Study in a quiet environment away from distractions. Find a study spot and make it yours.
PHONE ADDICTION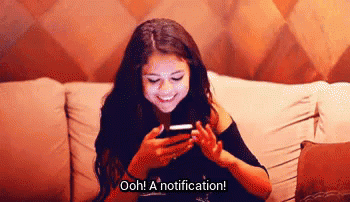 We get it. Our phones are a big part of our lives. We need them to stay in touch. But for God's sake can you keep it away from you when you study? No?
Cool then try the 20:10 rule.
You study for 20 minutes, and then use your phone for 10. It works.
We hope these techniques work out for you. They should!
If you have a story you want to share with Kuulpeeps and the world, please do hit us up on Facebook, Twitter, Instagram or on WhatsApp (0500-002686)