Ashesians!!!
We all know the struggle to find a salon or a barbering shop in Brekuso is real. So real!!!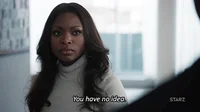 In one way or the other, we have been caught up in the wahala of the Brekuso dust after fixing those popping braids, or after getting that fleeky shave. Not that there are no hair dressers available in the town, but we are looking at comfort and diversity in the services which a salon is supposed to offer. At the JLW Hostel, there is a salon and a barbering shop which caters for all your hair, and mani-pedi needs. Ladies, you can get your wig fixed, some cool braids, and a manicure as well as a pedicure. Guys can also go in for that smooth shave, as well as a manicure and pedicure.
On Fleek Unisex Salon is located inside JLW Hostel in Brekuso.
Below are pictures of how the salon looks like.  You can also follow them on Instagram @OnfleekUnisexSalonGh