So y'all remember when Eminem released his Kamikaze album and all the trouble it came with right?
Yeah so apparently, Machine Gun Kelly was one of the rappers Eminem attacked on his new album.
And then MGK  replied Eminem with a diss track titled "Rap Devil".
Many people on social media felt MGK shouldn't have replied cos charley, Eminem was gonna come for his head real quick and hard!
Eminem's reply to MGK didn't come sooner as we expected it to but it still came!
and Eminem served it very hot!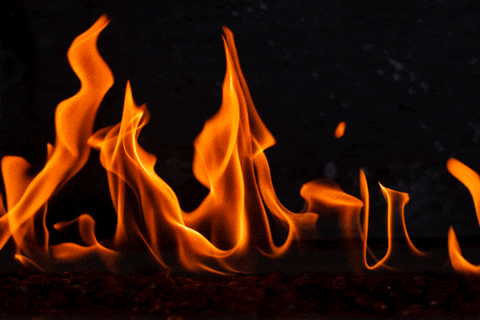 Lemme stop talking plenty…
Just listen:
What do you think about the track?
Well, before you tell us what you think, read what other people said on Twitter about "KillShot":
Don't act like you didn't know this would happen 🤭oh my what have you got yourself into. 🤨get the strap #lecheminduroi @Eminem 🐐 pic.twitter.com/LAfPiZ5UdG

— 50cent (@50cent) September 14, 2018
Hope MGK didn't respond to #Killshot bait. Because Killshot song still kills him even though Eminem just goes easy on him. A true fan knows that Em still reserved some bar in his pocket if MGK responds to it. That's what battle rapper mind always do.

— Emzee Omar (@RiezOmar) September 15, 2018
When eminem refers to machine gun Kelly as Stan. You all need to realize Stan was his biggest fan who committed suicide. The word play is insane in this diss track Rap Devil was career suicide. #KILLSHOT pic.twitter.com/qKeaoCjOJz

— Bret Panchak (@panchak_bret) September 15, 2018
https://twitter.com/wifisfuneral/status/1040812044457525248
https://twitter.com/taylorrrlakeyyy/status/1040826856814141440
Drake: coming at Eminem.
But also drake after listening to #KILLSHOT 😂😂😂😂😂 pic.twitter.com/xMY1NC58ZU

— Nyakaana Allan (@Allan_Nyakaa) September 15, 2018
https://twitter.com/iconlivn/status/1040727340869988352
eminem's play on words is simply impeccable. woooosh! wordplay be this? https://t.co/5y1zYLtLcG

— TOMBOLO ⚧ (@MutomboDaPoet) September 15, 2018
When Eminem said "how you gonna name yourself after a damn gun and have a man fun" I felt that… Someone needs to check if MGK is alive cause em killed him period #KILLSHOT

— Electra x bliss (@BlissElectra) September 15, 2018
Yeah, so that be the whole story.
Would MGK reply???
We dier we dey…
If there's a reply, you will surely hear it from us.
We sign out with an advice for MGK on how he can get back at Eminem
The only way MGK is gonna get back at Eminem is if he gets Hailie Pregnant#killshot

— Cactus 🌵Jack (@KallonKT) September 15, 2018
LOOOOL… We are OUT!
If you have a story you want to share with Kuulpeeps and the world, please do hit us up on Facebook, Twitter, Instagram