Using just 140 characters on Twitter was one of the things that made Twitter….Twitter. Expressing yourself in 140 characters or less was annoying at first but, we sort of got used to it after the addiction set in.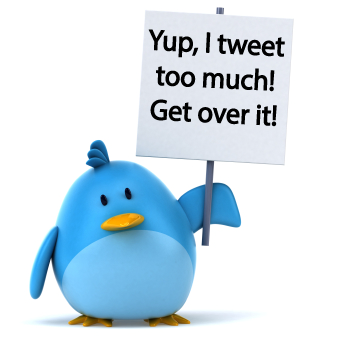 When Twitter announced they were going to increase the characters to 280, everyone had a bad case of mixed feelings cos well…we were so used to the 140, we just didn't know what we were going to say anymore.
People thought Twitter was just losing its real value, others also thought that Twitter just wanted to get us to express ourselves more.
Well today, at the Social Media Week Twitter master class at the Silverbird cinema, Adrian Ciesielski, the Sales Manager for Twitter, Greater Africa explained that the real reason behind the increase in characters is none of the above reasons or whatever else you were thinking. Twitter merely realized they were putting some of their users at a disadvantage.
Who are those people?
The Koreans, Chinese and other users from some other countries.
There are languages which need way more characters. Turns out not every language is as simple as the English language we so freely type. A seemingly simple 4 letter word we type out in English will be more in Mandarin or Korean. So, Twitter, wanting to make sure they gave an accommodating platform to all their users across the globe introduced the 280 characters so everyone can express themselves freely.
Yhup. You're welcome.
If you have a story you want to share with Kuulpeeps and the world, please do hit us up on Facebook, Twitter, Instagram.