When young people hear TV, we are thinking of actors, tv presenters or journalists. However, there is a lot more that goes on behind the scenes that we don't know about.  For example, the production of these amazing shows we love to watch. We are lucky to know a gentleman involved in this important part of the work.
Meet Nana Kwame Opoku Obeng, a level 200 student of Legon, reading Political Science, Information Studies, and Russian. He works with The Multimedia Group.
KuulpeepsLegon: Hi Nana. Which multimedia group do you work with, and how long has it been?
Nana: Well, I've worked with the likes of Adom Tv and Joy Prime, since I completed Mfantsipim.
KuulpeepsLegon: Wow, Botwe boy lol. So what exactly do you do in tv production?
Nana:  I work as a production assistant in multimedia.  It is required of me to help in the production process. So I'm involved in basically every vital part of TV production. So depending on the show, I work on, I discharge my duties judiciously.
I can direct a show. I can discharge my duties as a production assistant very well and also I have one other unusual trait which is with video editing. I edit well. I'm sure you'll love it when you see a video piece which I edited. It's that cool.
KuulpeepsLegon: Great! We'd love to check it out. Do you have some shows you've worked on?
Nana: Oh Yeah, erm Badwam, which is Adom TV's morning show, I also work on 4kids Paradise and Pampaso, also on Adom TV.
KuulpeepsLegon: Wow, so how do you cope? Leaving campus to work and combining it with studies?
Nana: I live closer to Multimedia and as a result, I'm able to join and help with production whenever I close from lectures or I do not have lectures yet.

KuulpeepsLegon: Oh so you decided to be outside campus for convenience. Nice
Nana: Actually, I wasn't able to get accommodation on campus after our admission. But Funny how it turned out to be a blessing in disguise.
KuulpeepsLegon: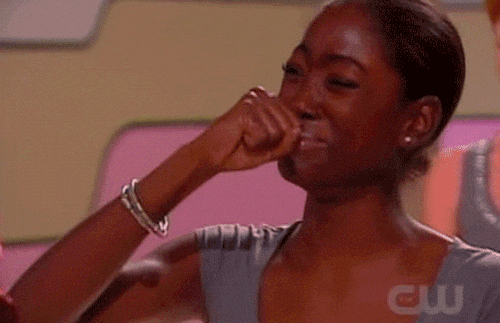 Doesn't God work in mysterious ways lol.
Nana: Lol I guess we can say that.
KuulpeepsLegon: Nice knowing you Nana. Can't wait to watch shows on our tv and boast that we know the person behind the whole thing! Any last words to our readers?
Nana: Lol Amen.
KuulpeepsLegon: Great! Thank you for your time! Wish you the best on your journey.
Nana: Thank you for having me Kuulpeeps.
If you have a story you want to share with Kuulpeeps and the world, please do hit us up on Facebook, Twitter, Instagram or on WhatsApp (0500-002686)