Once again, congratulations on your admission. You're settling in quite well, aren't you? Uni isn't so hard after all, is it?
But you know something, you're not officially a student of Ghana's premier university, University of Ghana, Legon, until you've had your matriculation. Yep, in records, you're formally a student, but not officially; kinda like your Ninos' Night or Homo-ing or whatever you called it in your school.
Here are 5 reasons why you wouldn't want to miss your matriculation.
First and foremost, it's a tradition. You can liken missing your matriculation to missing your graduation. There are two official ceremonies in your uni life that you wouldn't want to miss: your matriculation and your graduation. Forget what your roommates are saying, just go!
Secondly, you get to see the big shots in UG at your matriculation. There are a lot of dignitaries and UG's senior staff in attendance. You may have seen them on TV or heard their names around. This might be your only chance of actually setting your eyes on them.
The next time may be during your graduation torr…..
HUH????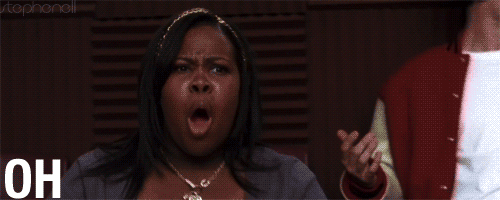 In attendance are the Vice-Chancellor, the Registrar, Provosts of the Colleges, Deans and Directors and Heads of Departments and Halls. Now don't you see this is a big deal!
If all these people make it for your matriculation, please why would you want to deliberately miss it?
Thirdly, it may be your only chance to make a fashion statement.
Maybe you didn't really know what to wear for lectures and people still think you don't know your way around. Here's an opportunity to prove them wrong. Here's a chance to be the talk of time. Maybe this doesn't apply to you. Then again, your matriculation is the place to wear that formal yet stunning outfit you didn't know where to wear it to.
SEE ALSO: Save Yourself The Embarrassment. Here Is What To Wear To Lectures In Legon.
Fourthly, you'd create memories you would cherish.
The ceremony doesn't take so long anyway. It's a once in a lifetime experience. Things like matriculation happen only once. Take part in your uni experience. Use this opportunity to make new friends. Enjoy this rite of passage.
Some traditional halls really take matriculation world cup. Vandals and Okpomates always have something for their freshers.
Lastly and perhaps most importantly, matriculation is incomplete without photos! Slay kings and queens, this is your day! There are so many photographers ready.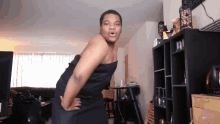 On matriculation day, you get to see UG's fine photographers poised for action. With as little as about GHc15.00, you could get 5 professionally taken and edited photos.
Keep them all oh, after your graduation, you may want to compare and see how far you've come in life…
Sorry lol .
If you have a story you want to share with Kuulpeeps and the world, please do hit us up on Facebook, Twitter, Instagram or on WhatsApp (0500-002686)