Know one thing social media has done that's super cool?? It's brought us CLOSER to our favourite celebs. Now, you don't have to see them on TV and hope to bump into them at some event! You get to follow them on social media and interact as many times as you want with them.
However, it's not always that these celebs get to be fawned over. Most times, they get bullied by people on social media too! Three celebs who haven't had it easy at all, not once nor twice but so many times are Dumelo, Efia Odo and Sister Deborah.
John Dumelo
The actor has been the butt of many jokes for years and has literally been attacked by the whole of GH Twitter so many times!
The A1  Saga
Remember the time Dumelo posted a picture of a guy hawking bread in traffic with the caption "Just saw a KNUST grad hawking in traffic.. what went wrong?" Turns out the guy in the picture was actually the owner of A1 bread and was only hawking with his workers because he's an amazing boss! Boy did he get it from you guys! He was bashed so much that he had to delete the post and publicly apologize to the guy.
The case of the stolen car
John Dumelo was caught with a Toyota V8 Land Cruiser that belonged to the state. Apparently, he'd sent it to a workshop to get it sprayed but was caught in time by members of a task force that was set up to retrieve government vehicles. The whole of GH went hard on Dumelo, calling him a thief even after he came out to say he bought the car not knowing that it was a government vehicle.
The Wedding
Even when Dumelo innocently got married recently, he still got lashed at by Ghanaians, claiming he was a heartbreaker and womanizer who had numerous girlfriends and had left them all to secretly get married.
Efia Odo
Dress Style
The actress has had it bad ever since she came into the limelight. She was constantly shamed by Ghanaians just because she hardly ever wears a bra.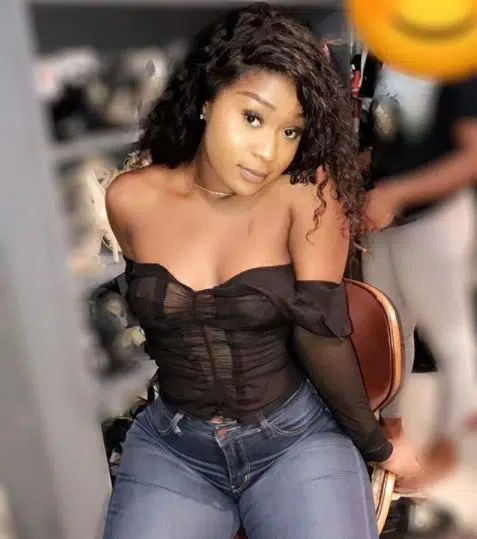 Her public relationship
Afia was also heavily trolled after she found love and chose to show her boo to the whole world. People made it their business to fight her for publicly 'parading' her boyfriend.
Sister Deborah
The Age Factor
Ghanaians will not leave Sister Deborah alone and it's all because she's dating Medikal, the well known Ghanaian rapper. People have a problem with the fact that she's years older than him and although she's come out to say she doesn't care, people do not hesitate to use it against her on social media.
Her Music
Time and time again, Sister Deborah has been ridiculed for the kind of songs she makes. There are people who consider her as an untalented person and do not hesitate to throw it in her face every time she says something on her social media pages.
In addition…
Wendy Shay
Mostly, for no apparent reason… people just love to bully her. They will put a picture of hers next to animals as though saying she and the animal are of the same likeness. She really does suffer a lot in the hands of cyberbullies who have no idea what it takes to walk in her shoes for even just a day.
These issues are well known and you probably have a tweet somewhere, adding your two cents to all these trending trolls. It was funny then, it's probably still funny but have you wondered if your tweet went too far? How much is too much really, when it comes to trolling?
There's a thin line between trolling and cyberbullying and as much as you enjoy trolling most times, you're just being a big bully and your words really have an impact on these celebs.
If you have a story you want to share with Kuulpeeps and the world, please do hit us up on Facebook, Twitter, Instagram