Looking on campus this semester, Faux locs seems to be the trend. Every girl is slaying it their own style.
Let's face facts, these are not normal braids. They are way more expensive than normal braids. You cannot pay soo much to take it off within 4 weeks.
Besides if you take good care of them, they'll look better when old. Let's get to it. Here's the scoop on maintaining your locs:
To keep the locs looking fresh, we recommend wearing a bonnet every night. You can keep the hair down in your bonnet or up in a high bun. Don't have a bonnet?? You could use a satin scarf. It's just as good as a bonnet.
Make sure to keep your scalp moisturized. Keep a look out for dust or lint that might get on each dread. You don't want the color of your locs changing to the dirty brown color.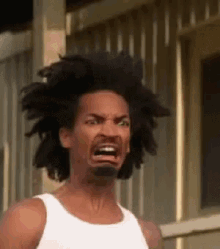 You do not want to be mistaken for a patient at Pantang. If you like, make sure to oil your locs at least once every two weeks for shine. What are locs without some shine??
If you notice frizz, trim with a scissor. You can seal up loose ends by running over with a lighter flame. But be careful, your hair could catch……..
Wanna go swimming? How about you put your locs up in a high bun or topknot else you might grow grey hairs drying them. And towel dry first before using a hair dryer if you have one.
Lastly, to prevent your scalp from looking dirty, you should wash and condition once a month if you plan on keeping it for a long time.
Now it's time to get you some goddess locs. Slay baby, slay…
If you have a story you want to share with Kuulpeeps and the world, please do hit us up on Facebook, Twitter, Instagram or on WhatsApp (0500-002686).