One major rule when it comes to natural hair is…Use natural products always!!! And the fact that we have to obey this rule to the T, a lot of us have started to lean towards the use of natural oils for our hair. It's safe to say, the natural hair community has contributed greatly to the re-emergence of the trend of using natural oils for your hair and skin and beards too!!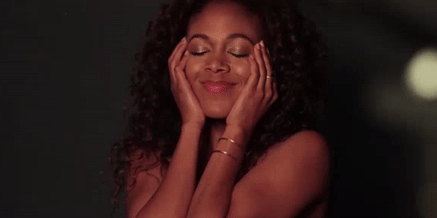 Anyone who's a regular when it comes to using natural oils knows that sometimes it's near impossible getting them, especially at affordable prices.
We found the perfect solution.
Fayola Naturals is an online shop that sells natural made with love oils to the public. The price list is very affordable and it comes with a unique attachment:
A recycling policy. 
Fayola naturals, in selling products that are provided by nature, see the need to give back to nature. 
Product junkies know how it is buying stuff and having all dem bottles stacking up as trash. When you buy from Fayola naturals, once the product is finished, you can return the bottle for a refill or give them the bottles back. You'd be paid 1 cedi for the 100ml bottle and 2 cedis for the 200ml bottles. 
You can also reuse the bottles for storage of something entirely different or maybe a couple of DIY projects can give you some really dope decorative items from these bottles. You're basically getting more value for your money.
We spoke to the brain behind Fayola, a level 200 KNUST Student and she admitted that the reason for starting this business was because she found it difficult getting natural products for her natural hair at prices she didn't have to break her back for.
The raw materials are obtained fresh from the North and the only challenge they face, for now, is getting a regular supply of the bottles. She hopes to make the business grow and prays that with time, more products can be added. One of her dreams is to start a hair and skin center for all hair and skin types.
Help nature and let nature help you too. You can get some bottles for yourself or give them out as gifts (they make really cute gifts). If you're having an event where you want to give out cute gifts to the guests, you know who can arrange that right? Fayola Naturals.
Call/Whatsapp (020 963 3063) or contact them on IG (@Fayolanaturals) or Twitter (@Fayolanaturals). If you're on any of the following campuses, you can get them easily from retailers on your campus!  Legon (026 771 7764) UCC (054 216 9706) UPSA (020 323 6647) Ashesi (026 626 0453/020 132 0822) Knust (020 164 7005)
Oh, and take a look at their price list:
Pretty cool huh? Tag us when you get that beautiful glow!
You're welcome.
If you have a story you want to share with Kuulpeeps and the world, please do hit us up on Facebook, Twitter, Instagram