The "Orange Friday" carnival launched in Cape Coast on the Friday of the annual Fetu Afahye Festival. The day was filled with so much fun, lots of beats, music and live acts.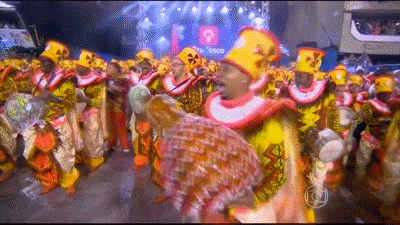 On This Special Friday, there is a huge orange-colored parade in cape coast, people dance to loud beats, singing, fancy dressing, with the Asafo group doing their thing all around the city.
There is a huge crowd spread all over the city enjoying the moment in the Netherlands colors but wait, did you know the "Orange Friday" is the second biggest street carnival in West Africa ?.
In the moment, we Kuulpeepsucc were able to capture few pictures and videos of what happened during the launch of the "Orange Friday" carnival.
Where did it Originate From
Yes, where did the "Orange Friday" originate from? After some investigations, we found out that the organizer and the initiator of the "Orange Friday" is a radio Station, Cape 93.3FM.
And also the need to promote the consumption of orange as a delicacy and a rich source of vitamin C motivated the initiative.
Is The Carnival Here To Stay ?
The Orange Friday festival has been held since 2013 during the Fetu Afashye Festival and its seen as a part of it. This shows that it has history and it has become an annual carnival.
Do you have doubts in your mind about the fun?
I know you may be having doubts in your mind whether its fun during the carnival or not, but hey why not check out the video right down here.
Did you feel The Heat Up there ?
I can tell there is a smile on your face after watching the video and you must have loved the fun and the energy.
This year's Orange Friday event attracted over thirty thousand participants who painted the ancient city of Cape Coast with anything Orange.
 There Was a Climax of Orange Mood
If you have a story you want to share with Kuulpeeps and the world, please do hit us up on Facebook, Twitter, Instagram or on WhatsApp (0500-002686)