After four long years of starvation, Eminem dropped an album, Revival, bared his soul on it and…everyone hated it. Most people had a lot to say about the album, saying it's the worst he's ever done. Well, Eminem says fokoloyor!!! We woke up this morning only to have a surprise album from Eminem dropped in our laps and the album is nothing but a time bomb! Every single track praises and attacks various artistes, Trump, the media…EVERYONE!!
The first track, 'The Ringer' literally starts with a bang. He starts by calling it his first thoughts and adds that  "I feel like i wanna punch the world in the f****ing face!" If this isn't a warning for the massacre that's coming, i dunno."
All Critics of Revival
In this track, Eminem basically addressed all the brutal words people threw at him when the album Revival got released. This is for the bloggers and basically anyone who said the album was sh*t "Skim through the music to give a shit reviews. To get clicks, but bitch, you just lit the fuse"
Also, to the 'professional' critics who went hard on his album and said Em had lost his vibe , "sayin' I no longer got it 'cause you missed the line and never caught it. Cause it went over your head, because you're too stupid to get it. Cause you're mentally retarded but pretend to be the smartest. With your expertise and knowledge, but you'll never be an artist"
Lil Pump and Lil Xan
He went hard on all the new age coloured hair rappers. He singled out Lil Xan and Lil Pump, accusing them of imitating Lil Wayne. Well..
"Lil Pump, Lil Xan imitate Lil Wayne. I should aim at everybody in the game, pick a name"
All Mumble Rappers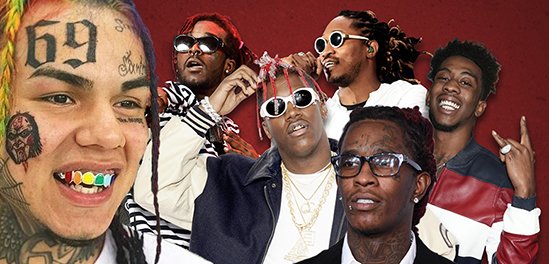 He mentioned that these new age rappers will not survive a battle with the old time rappers ("The era that I'm from will pummel you
That's what it's comin' to") and also likened their style to the sound a rumbling hungry stomach makes "And rumor is I'm hungry. I'm sure you heard rumblings. I heard you wanna rumble like an empty stomach. I heard your mumbling but it's jumbled in mumbo-jumbo"
On 'Lucky You' which featured Joyner Lucas, he laid out his views on mumble rap, calling it a big joke:  "And mumble, oh fuck it I'm goin' for the jugular. This shit is a circus…You clowns that are comin' up don't give an ounce of mother fuck about the ones that were here before you that make raps"
In the 'Not Alike' song, he mocked Migos and the others by using their style of rap, putting together unrelated words in the same style as Migos's Raindrop.
Kendrick, Cole, Joyner

This is not a diss. He basically implied these rappers are a few of those doing really great raps.
" I'm gonna crumble you and I'll take a number two and dump on you if you ain't Joyner. If you ain't Kendrick or Cole or Sean then you're a goner" He gave a nod to Kendrick again on the track 'Greatest' when he rapped a couple of lines in the same rhythm as Kendrick's Humble "Revival didn't go viral!! Denaun and Royce tell me that I should take the high road"

Die Antwood
On Revival, Eminem name dropped Die Antwood, a south African hip hop group. The problem the group had with Em was the way he pronounced their name. A group member posted a video on IG, mocking Eminem and asking how he would feel if his name was pronounced wrongly. The went ahead to mispronounce his name anyway. Here's Eminem's response to the group on the Kamikaze album: "I know there's people that are pissed about the way I mispronounced a name "DIE ANTWOORD!" Fuck! I still can't say the shit" lmao!! He continued "you dissed me and I was just tryin' to give you a shout. Now get the fuck out my rhyme book"
D12
D12 (Dirty Dozen) is a band that Eminem was a part of . He talks about how the band has never been the same again after a member of the group, the rapper Proof died. He sends a message through the song "Stepping Stone" to the other members that the group is better off left dead. "I just noticed the oomf was gone when we go in the booth Cause the truth is the moment that Proof died, so did the group.
I know we kept up our hopes but the longer we spend livin' this lie that we live, the less is left for closure, so let's let this go
It's not goodbye to our friendship, but D12 is over"
Machine Gun Kelly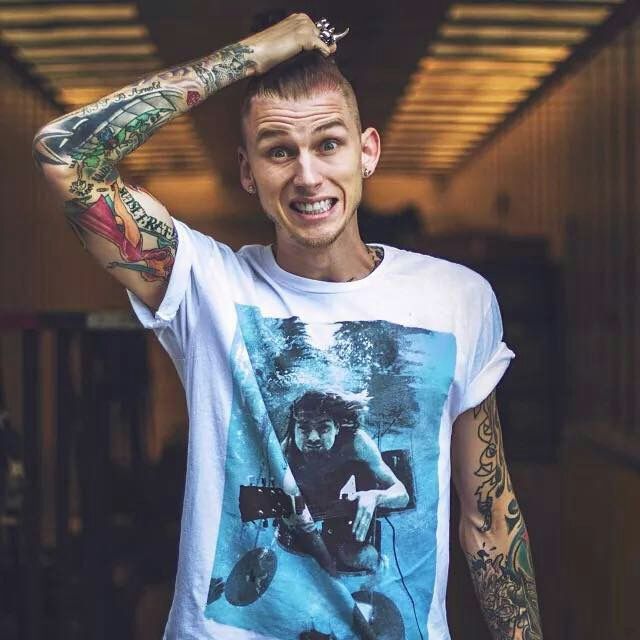 Eminem and Machine Gun Kelly have had beef  ever since the rapper tweeted about Eminem's daughter saying she was hot. She was 16 then and the Machine Gun was in his 20s at the time. Weird huh? Anyway Eminem had this to say to him ''I'm talking to you but you already know who the fuck you are, Kelly. I don't use sublims and sure as fuck don't sneak-diss but keep commenting on my daughter Hailie."
Joe Budden
Eminem had words for Joe Budden "Somebody tell Budden before I snap, he better fasten it or have his body baggage zipped. The closest thing he's had to hits is smacking bitches." Budden, who used to be signed to Shady records publicly accused them of using the Black man's struggle to sell records calling Em's Untouchable track in 2017, one of the worst records he's ever heard.
Tyler The Creator
Eminem didn't try kraa. He had some words for Tyler The Creator, downplaying his talent and calling him a faggot which is a homophobic slur for gay.
'Tyler create nothing, I see why you called yourself a faggot, bitch / it's not just 'cause you lack attention / it's 'cause you worship D12's balls, you're sacrilegious.'
Tyler, who used to be criticized for using homophobic words himself gave the impression he may be gay in lyrics to a song on his album, Flower Boy last year. Why did he lash out at Tyler? It's because he tweeted that Eminem's "Walk On Water" with Beyonce was trash.
Akademiks
Dj Akademiks, after calling the Revival album trash, also got his share: "And don't make me have to give it back to Akademiks. Say this shit is trash again, I'll have you twisted. Like you had it when you thought you had me slippin' at the telly. Even when I'm gettin' brain, you'll never catch me with a thot" The last line was in reference to Akademiks' comment on seeing a video of Eminem with a thot. Later, it was revealed that the video Akademiks saw was just a promotional video for his song, "River".
Donald Trump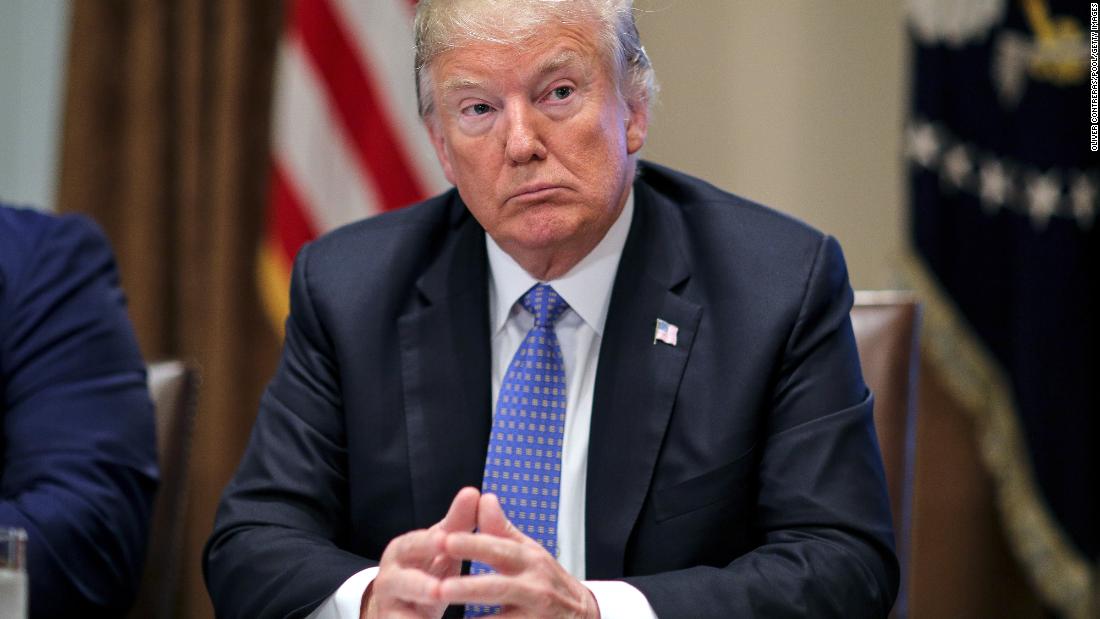 Eminem made waves after we saw that BET cypher where he went hard on the President of the United States. He rapped on the first track "Ringer" that after that cypher, the president "sent the Secret Service to meet in person to see if I really think of hurtin' him or ask if I'm linked to terrorists" He also added, "I empathize with the people this evil serpent sold the dream to that he's deserted."
Drake and Chance The Rapper
"Put me on a track, I go cray on it like a color book//You got some views, but you're still below me//Mine are higher so when you compare our views you get overlooked ." Color Book was Chance's album and looks like he's saying it's good however, he's letting them know that no matter how well they do, they'd never make sales as good as he ever did. He also referenced Drake's supposed ghost writer saying "And I don't say a hook unless I wrote the hook"
See Also: Eminem Pulled A Beyonce With A Surprise Album And We Are Shook!
There's more and it'd be best if you listened to the album yourself. We can assure you it's very entertaining and really good!!
Shady's back!!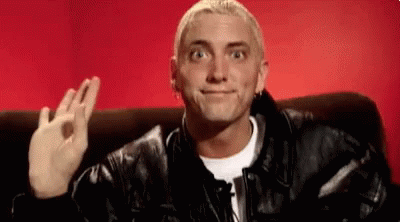 If you have a story you want to share with Kuulpeeps and the world, please do hit us up on Facebook, Twitter, Instagram