Kuulpeeps, Ashesi has a new provost!!!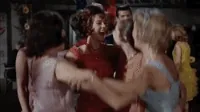 She is none other than Angela Owusu-Ansah. With over 30 years' experience in academic development and research, Angela joins Ashesi as our Provost and newest member of the Executive Team. She takes over from Dr. Suzanne Buchele, who served as the provost to this institution for 2 academic years.
In her role as Provost, Angela will serve as the Chief Academic officer, overseeing the faculty, and driving excellence in instruction and research, consistent with Ashesi's mission and vision of catalyzing an African renaissance.
Prior to joining Ashesi, Angela was a Professor of Doctoral Studies, and a Faculty Chair of dissertation research, at Concordia University, Portland, Oregon. At Concordia, she also served as one of two inaugural Innovation Fellows, a role in which she led an initiative in intercultural understanding on campus. She also served as a National Commissioner for the Council for Accreditation of Educator Preparation (CAEP), a major accrediting agency of over 700 higher education institutions.
Angela also served as the Associate Dean of the School of Education, the Director of the Master of Education Programs, Coordinator of Unit Assessment and Accreditation, Licensure Officer, and Chair of Teacher Education Programs, at Elon University. Prior to that, she also served as Assistant Dean and Associate Professor at Samford University, Orlean Bullard Beeson School of Education.
She was the originator and editor of The Educational Collaborative journal and also reviews research submissions to journals such as The Educational Forum, Kappa Delta Pi.
She earned her Bachelor's degree in Psychology and Sociology from the University of Ghana, a Masters of International Educational from TESOL in Spain, and a doctorate degree in Higher Education Administration, Quantitative Research Methods and Social Science Statistics, and Instructional Technology in the United States, with a residency at Oxford University, the United Kingdom.
She has taught doctoral program courses such as quantitative research methods and social science statistics, assessment, higher education administration, creativity, inquiry, and innovation.
Angela loves to paint with acrylic on stretched canvas and also enjoys playing basketball.
Let's welcome Angela to the Ashesi Community, and we hope she has a wonderful stay here at Ashesi.
Source: Ashesi University