Women, the 8th wonder of the world. You never really can tell what's going on in their heads even when they're right in front of you. But, Charley we dey give you. Here are 5 signs that you're going to be turned down.
She Will Air You
Every day when you wake up, 'Hey dear, Good morning'. You will check at 6 pm then blue ticks. A common question she won't even biz you. Won't you stop texting her and live your life.
Clearly, she doesn't want you.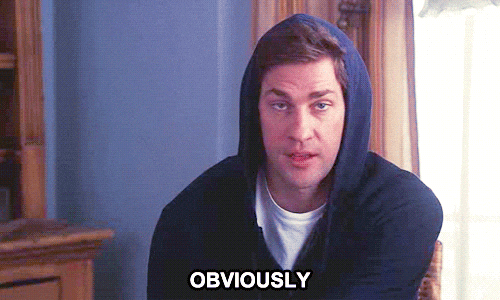 She'll never text first
You're always the one who seems to start the conversation.
Sure, she'll reply you and you'll vibe normally, but for her to start a convo? Forget! Unless it's help with an
assignment or something, devotional broadcast saf, you won't get.
She always seems to be busy
Sure, we're all in Uni and we came to study.
But you see her 'genging' all the time on her Whatsapp status and snaps, but anytime you attempt to set up plans you're hit with the
"I've got a 7:30 tomorrow oo" text or "I really need to study tonight".
Her grades too, ahyiaa, but with how much she seems to be studying, you'd expect valedictorians to be coming to ask her for help.
She's canceled on you more than once
Alright, so you managed to arrange some movie night or something "as friends", but the day comes and suddenly, you see "something came up" in your pm's.
And something always seems to come up except your chances of an actual date with her. At this point, you're feeling so basaa
She never seems to get your hints. Ever 
Look, no matter how many flirty emojis you spice that text with, no matter how obvious the hint may seem to anyone reading the text. She'll either skillfully evade it or ignore it completely. She always seems so innocent when talking to you.
But with everyone else….
She's locked you in The zone 
Ah, yes, the almighty friend zone; her final Horcrux.
You'll find yourself posted on her social media just to look at the caption and see
"Brooo! or even worse, "son "…..
Charley, at this point, just forget. There's plenty other fish in the sea. It's already September Rush season, so broaden your horizons.
Congrats, You made it out with your dignity intact, you no spoil your body.
And you can console yourself with the fact that you were never curved harder than this guy…..