Nicki Minaj recently released her fourth studio album, 'Queen' and to be honest, it's received a lot of positive feedback. Now we know Nicki makes great music and she's good blah blah but have you noticed how quick she is to jab at anyone she thinks is out to get her? Nicki has entertained us countless times with her beefs and in as much as we love it, we really don't want to be at the receiving end of her sharp words. Lately, she's been going ham on anyone and everyone but these really stood out for us!
Stormi and Kylie but mostly Stormi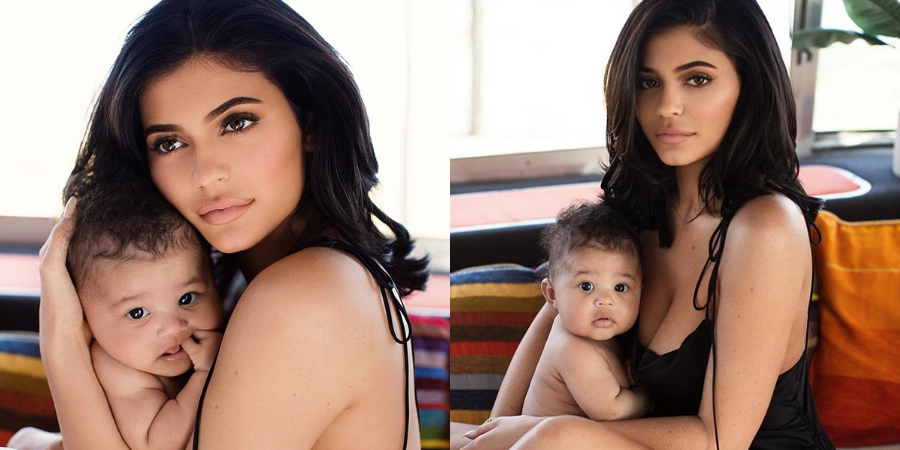 Yes, she's a baby. Just a little baby. Not even a year old but Nicki said "I know that you guys are saying me and Baby Stormi have beef. Yes we do. Now, this is what the fuck is happening today. Me against baby Stormi. We have this rivalry now." What did poor Stormi do? Well Nicki thinks Travis's baby mama, Kylie is using the baby to get more people to his ASTROWORLD tour just because she posted on IG that she, Kylie and baby Storm are ready for tour. She tweeted:
Travis Scott
Nicki took to Twitter to accuse Travis Scott for promoting his tour days right before her album dropped and for launching his new merch as well. According to her, Billboard counted all these as additional album sales making ASTROWORLD, his album take the Number 1 spot on the Billboard charts. She swears she deserves the No1 spot instead of the No2 and feels she's been cheated out of it.
Spotify
Nicki Minaj claims Spotify sabotaged the release of her album just because she played the album on her radio show, QueenRadio which airs on Apple, 10 minutes before the album was released. She's kind of blaming them for her N02 spot.
Spotify has since responded to her claims saying that " Spotify supported Nicki Minaj with a Times Square billboard, a host of the largest playlists, New Music Friday and the new music release shelf. Her song 'Bed' actually saw an increase based on the promotions put behind the campaign. The company continues to be big fans of Nicki"
lol Nicki whyyyy???
Dj Self
Naturally, fans tried to pit the Queen album against Cardi B's Invasion of Privacy and unfortunately for DJ Self, after saying he felt Invasion of Privacy was better than Queen, Nicki went off on him full blast, saying he was just mad cos she refused to give him a hug. looooool. "You hold no weight in this city. Nigga look @ ya roster. I did Clue show & he was up there looking like a sad kid. Asking for a drop trying to get a hug. I won't give you a drop, ur not a Dj HOE"
Safaree
For those who don't know who he is…we understand. Safaree is a rapper Nicki dated before meeting Meek. It's been years but after the Queen album got released, same day DJ Self got blasted on Twitter, Nicki went all out on Safaree. She blasted him for saying he used to write her rap, exposed him for stealing her credit cards and the most shocking of them all…revealed that he went for surgery to fix his hairline
We don't know why Nicki has become extra edgy since the release of her album. Maybe it's just to get more people to get her album, maybe it's just to get more people to listen to her show or maybe, just maybe, she's just tired and doesn't want to tolerate any kind of stress.
If you have a story you want to share with Kuulpeeps and the world, please do hit us up on Facebook, Twitter, Instagram