Although the fees of Ashesi might look draining on the pockets and bank accounts of parents, these families are no exception. They were determined to give their wards the best education that any undergraduate could ever have. THE ASHESI EDUCATION.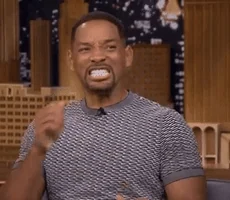 Each year, Ashesi welcomes families like the Acolatses, the Bempongs to the Ashesi community, and work hand-in-hand with parents to guide students through an educational experience that prepares them to thrive in a dynamic world. We call it the Ashesi Advantage, and it is best understood by experiencing it.
Here are a few siblings who have made through the Ashesi University system.
The Bempongs
"Ashesi is not just focused on building skills, but character also, which is just as important," says Mr. Bempong."
2. The Agyeman-Prempehs
Mrs. Agyeman-Prempeh, "Ashesi has been a blessing to our family." We call it the Ashesi Advantage, and it is best understood by experiencing it."
3. The Genfis
"In running a start-up, you need to know a bit of everything, and Ashesi's liberal arts system has been helpful because it exposed me to a bit of every field," Pinamang says. "Also, it's given me a good network that has been pretty beneficial to me since I started."
4. The Acolatses
"With my experience as an educator, I knew immediately I learned about Ashesi, that it was different from other universities," says Mrs. Acolatse. "A rigorous learning experience that pushes students out of their comfort zone, was exactly what my daughters needed."
5. The Adbulais
"I hope that our children grow up to become ethical industry captains in Ghana and beyond," says Dr. Abdulai. "The Ashesi education supports my hope in how it has prepared them, and I am confident that they will excel in whatever careers they choose."
You can also have an Ashesi education too.  You can apply for a scholarship, if the fees are too much for your parents to bear. The Ashesi Advantage awaits you.