Today, we are here to address a formidable issue that drives each and every active internet user in Ghana crazy, but first; why in the seven realms of Asgard do you run out of data so easily? As for that one dier, it's easy, you like browsing kraa dodo. Yet we all can attest that in this modern day and time, it just can't be helped, in fact, some of us practically live online. Sometimes too these networks just dey charge.
So here are a few tips that may reduce that "you have exhausted 90% of your existing data" flash message that drives us crazy: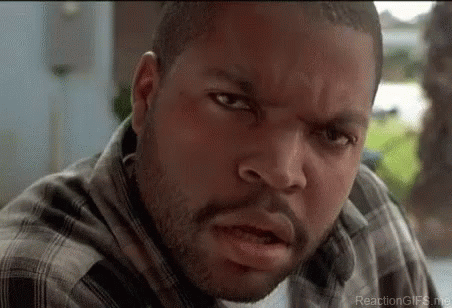 Turn off Auto Cloud Sync on Cellular Data
For iPhone users, it's the ICloud, and for the Android users, there is a whole Play store full of them, the most popular being Google Drive. These clouds are meant to back up all our needed information but mostly they are just data drainers. It's best if you only back up to a cloud when you have connected to a WiFi network and not your precious data. You no dey Yankee.
Disable Auto Downloads on Cellular Data
Honestly, if this function is on, you are not only wasting data, but you are also wasting storage space. In your WhatsApp settings, switch all media from being downloaded when connected to your cellular/mobile data. You can leave that of pictures just in case you don't wanna miss any goofy images in your WhatsApp groups.
Disable Background refresh.
Every app has a set background refresh time, once this function is on, each app will refresh using your mobile data, at its appointed time. Imagine you have over 30 applications (including your stock apps), now tell me why you won't be running out of data by heart?
Set high-Quality Videos and Audios to WiFi only.
Please, fellow Ghanaian youth, flee from high-quality videos and audios, we dey Ghana. That's unless you grab some free wifi bi like that. All phone and app settings have videos and audios playing at the highest quality possible, and of all of them, Twitter, YouTube, Facebook, and Instagram drains the most data. Reduce the video quality of these apps and iTunes and SoundCloud if you are into audio streaming.
On Facebook and Twitter, its autoplay, on Instagram, its preloading. They all pretty much mean the same. Go to your settings in these apps and put them off. Trust, it will save you a load lot of data. And just a tip for the Snapchatters, turn on Travel Mode and thank us later.
EXTRA TIP: Here is a list of the most data consuming apps on your phone.
We are not suggesting you stop using the applications we are about to mention, we are just letting you know why your data runs out so quickly. They are: Twitter, Instagram, Facebook, Snapchat, WhatsApp, YouTube.
If you have a story you want to share with Kuulpeeps and the world, please do hit us up on Facebook, Twitter, Instagram