Since Thursdays are for throwbacks, we are dedicating this throwback to shoes, heels to be precise. If you are a shoe fanatic then you have definitely noticed the change in the shoe/heels trend; a few years ago let's say like 2012-16, platform pumps were on every woman's closet essential list.
To be honest, we miss the platform pumps era simply because they are comfortable. The platform gave you the support you needed to walk comfortably, also they give you the extra height most of us wish we had; remember the phrase "six-inch walker, big sh*t talker" -Rihanna.
Let's take a look at our favorite platform pumps from back in the day.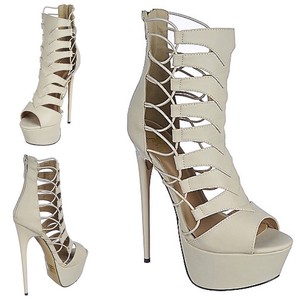 We want this era back, our little toes and feet are TAYAAAAADDDD!!… Which platform pumps were your go-to back then?
If you have a story you want to share with Kuulpeeps and the world, please do hit us up on Facebook, Twitter, Instagram