After we gain admission, we say to ourselves "when will I get to level 400 so I can finally complete".
Now in level 400, we must all be saying to ourselves, "Jeez!!! we need to get our project work done before the day of summoning.'' Easier said than done huh?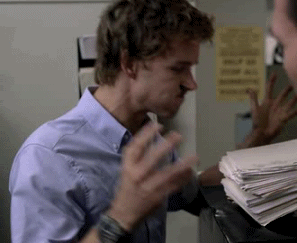 Kuulpeeps MUCG is here to help you out. All you need to do is, apply this procedure coupled with commitment, discipline and a whole lot of sacrifice and boom you're on your way to completing successfully!
To begin with, you need to get a project workgroup. Groups must comprise four people. You should have been grouped by now. If you haven't, just get in contact with your course rep to get one.
The members of the group must be spot on up to the task. Procrastination must be scrapped as well. You don't need no lackadaisical attitude do you?
Then comes the real deal. Deliberate and come up with a solid topic. You could get two other topics as a backup if it is not accepted.
Ideally, this should be done while on vacation. The topic selected must then be approved by your supervisor. After approval, you begin working on your long essay.
Each progress must be reported to your supervisor from time to time just so you're on the right path. Now, pay attention to these:
CONTENTS OF LONG ESSAY
a. Cover page
b. Declaration
c. Certification
d. Dedication
e. Acknowledgment
f. Abstract
g. Table of contents (consisting of the chapters)
CHAPTERS
1. Introduction
2. Literature Review
3. Research Methodology
4. Results and Analysis
5. Summary, Findings, and Recommendations
6. References and Appendix
7. List of Tables (if any)
8. List of Figures (if any)
Hey!! you gotta note that minus the holidays, examination periods, and the settling in periods, we've got approximately five months to get our project works completed. There shouldn't be room for any languorous attitude.
All the best kuulpeeps!! Let's give it our best shot!!
If you have a story you want to share with Kuulpeeps and the world, please do hit us up on Facebook, Twitter, Instagram