We can still see it like ibi yesterday!!! 1st Day in Uni. You will be excited, nervous, scared, motivated and everything some. After years of NovDec, you have finally made it. Lol! Now, we are here to help you settle in quickly. So here are 6 types of Level 100s you should expect on your 1st day.
"HELLO, I'M SHY"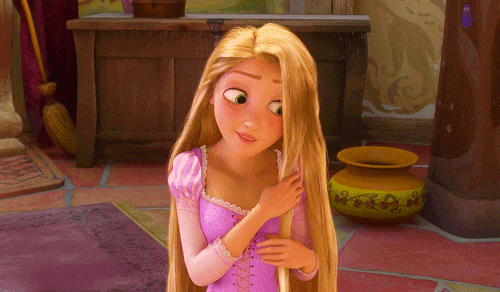 As expected, there will be the type that hold their cards close to their chest. They don't really hit the ground running so you might want to give them some space. But when they eventually come around, they are absolutely amazing people. Unless they don't, or they are not.
WHERE'S THE PARTY
These are the ones that want to experience Uni life right from the get-go. They don't mind going to the club on the first day. (Trust us, it has happened before). But don't worry, they will calm down. Mid-semester quizzes and assignments will humble them. Or will it?
KNOW IT ALL
"I KNOW I HAVE ONLY BEEN HERE FOR 6 SECONDS BUT TRUST ME, I KNOW EVERYTHING"
These ones are just plain annoying, but very helpful if you play your cards right. They settle in faster than most people and make friends as they go. They know where every lecture hall is, every good food joint, EVERYTHING!! Don't ask us how they do, we don't know.
THIS IS MY SPACE, DO NOT TRESPASS
If your roommate happens to be like this, I'm sorry. But these people usually come around and are some of the coolest people to be with. But for just the first day, it would help you if you gave them their distance and respect their space. You barb?
MY PARENTS SAID NO
Some people just want to act as if they are the only ones that got 'The Talk' before they came. They want to abide strictly by the rules and do everything by the book lol. And to be honest, that's really the best. You do not want to get into trouble and get expelled for breaking the rules after just one day, do you?
THE SHOW-OFFS
People want to show off a little. It's human nature. So do not be surprised if you meet someone like this on your 1st day. Don't be surprised also when the semester rolls on and you realize it was all just a show. We have said too much.
CHRIFE
Prayer meetings, bible studies, church services et al. They attend everything. The moment they arrive, they pick up their bibles and start reading. *sigh* Give them a few weeks. We have seen this before. Unless of course they aren't really pretending and the godliness is genuine. In which case, we duly apologize and will now proceed to go and ask for forgiveness. Bye
Which Day 1 fresher are you? Which of these characters would you want to encounter or avoid? Reach out to us, let us know.
If you have a story you want to share with Kuulpeeps and the world, please do hit us up on Facebook, Twitter, Instagram or on WhatsApp (0500-002686)