You finally gained admission into the University, all the novels you read and movies you watched gave you a taste of university life. You know what to expect, you are ready… wrong!
Here are some thoughts we want to clear in your head.
SO YOU THINK UNI LIFE IS ALL ABOUT CHILLING?
The first-year, first semester is all fun and games until the results come in. Yes, most university students chill a lot, but remember, chilling alone isn't gonna make the GPA.
Balance your studies and chilling and you will survive.
JUST ONE EPISODE BEFORE I STUDY
Never ever use the one last episode line, you will regret it.
Find the time for studies, movies and any other activities you have planned out. When it's study time, don't compromise.
Don't forget the reason for your coming to uni is primarily your books.
I WILL NEVER REPEAT OUTFITS
Not only isn't anyone looking at you, but you will not have the time. The first few weeks will see you through a different outfit every day but after a while. Do you get the point?
THE LECTURER WILL WRITE EVERYTHING
Please get that mentality out of your head, some lecturers will give you handouts, others will give you topic headings to read on and some will send PDFs.
Do not expect a lecturer to write on the board, instead, you write everything!
Lecturer: "So take note of the following topics…"
Take note of what the lecturer says in class.
Put down all the important points and the likes.
Mostly, information that is given that we do not take seriously end up being 5 mark questions in exams.
Be vigilant.
FINALLY MY OWN BOSS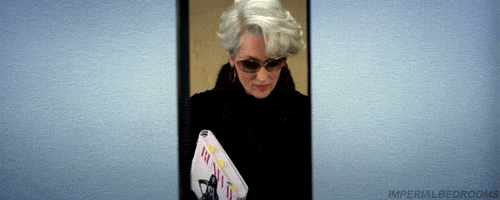 Yes, it may be true that you have left mum and dad to be on your own but don't forget all that advice they gave you. Don't overdo it, make the right choices.
You still have a lot to prove to not only everyone else but yourself.
Responsibility is key.
TIME TO BLOW THAT DOUGH
Uni life would come with many temptations to spend excessively. It could be your girl/boy, parties, friends, and what have you. You're all about buying the most when the semester begins but be careful else it will be just like 'Halla Week' back in SHS.
You would have to learn how to manage your budget because a time will come when you would call mum and dad for money and it's gonna blow up in your face.
So there they are. Hopefully, by now you've erased these ideas from your head.
You don't want to come into uni with these misconceptions, let's face facts.
If you have a story you want to share with Kuulpeeps and the world, please do hit us up on Facebook, Twitter, Instagram or on WhatsApp (0500-002686)