Women of all ages love to keep themselves beautiful at all times, because, chale you never know who may run into. Although you would like to look perfect all the time, things happen; the rush of morning hours or just in the nick of time, you end up with some little glitches and beauty faux pas. Instead of panicking, we can try to resolve these little beauty mishaps with quick fixes, aka hacks listed below.
1. Hide a growing out mani with glitter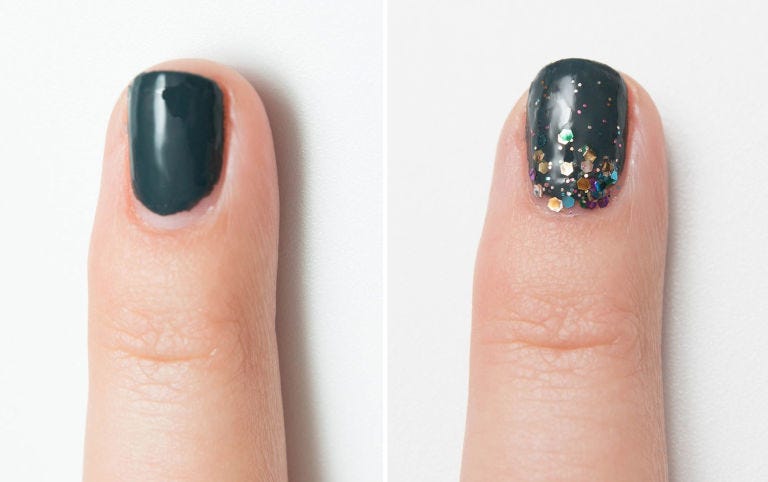 2. Mascara doubles up as eyeliner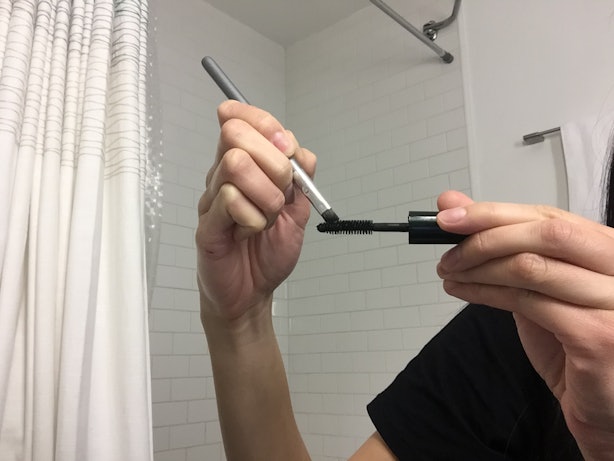 3. To get the most out of your mascara, stick it in your bra for a few minutes to warm it up.
4.
Use a business card or note card to get the best mascara line.
5.Too lazy to wash your face at night? Keep face wipes by your bed.