Everyone has different personalities on their campus. There are some that will make you laugh, cry, angry and a whole lot of other emotions.
They are actually very unique and specific to each campus so much so that as soon as someone hears you are from that campus they quickly associate you with that kind of personality.
You will obviously see a lot of these in Accra Technical Univerity.
Here are some of the types of guys on our campus.
The "Charlie call her for me" guys.
On campus you will find guys who will spot a girl and will be like "Yo call am give me" but when the girl comes he won't say anything too. You will be wondering if this was the same guy who was bragging about what he will do when the girl comes a few minutes earlier.
The "Charle wey lecturer dey class" guys.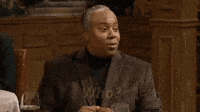 These are the ones that will never come to class on time. They leave you wondering if the school is for them. They are always late even if its the class of their favourite lecturer. As soon as they ask which lecturer is in class and you mention their least favourite lecturer then it's a wrap for them. Not even the VC will be able to get them to go to class.
The "Friday play session" guys
The guys who get over happy because it's Friday. Friday follows with the weekend so they want to hang out with friends. All they do is wait for Friday to come so they can go and party.
The "Always seen with a lady" guys
These boys are always seen with ladies. If you don't see him standing with a group of ladies, then he's with one girl somewhere. Even in class kraa, they sit with ladies. Eiii "Most Girls"
Is there anyone we left out?
Let us know in our comment section.
If you have a story you want to share with Kuulpeeps and the world, please do hit us up on Facebook, Twitter, Instagram