Imagine you are in one of the lecture halls for your regular fellowship meeting and the Dean sends you a letter saying your fellowship isn't registered so you should produce a permit….your fellowship leaders really go make shi!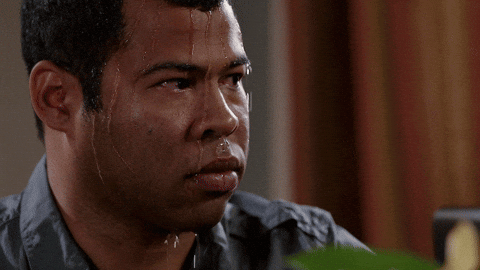 Well, below is a list of all registered religious bodies on campus so that you advice yourself, just in case you don't find your group in there.
REGISTERED RELIGIOUS GROUPS ON WINNEBA CAMPUS 
S/N
NAME OF ASSOCIATION
ABBREVIATION
CONTACT
1
TEARS OF CHRIST MINISTRY INT.
TEARS
207080747
2
GHANA FELLOWSHIP OF EVANGELICAL STUDENTS
GHAFES, SOUTH
244717790
3
DEEPER LIFE CAMPUS FELLOWSHIP
DEEPER LIFE
209166213
4
VICTORY BIBLE CHURCH INT. STUDENTS & ASSOC.
VISA
243863631
5
PEREZ CAMPUS MINISTRY
PCM
243788251
6
GHANA FELLOWSHIP OF EVANGELICAL STUDENTS
GHAFES, NORTH
244721166
7
GHANA FELLOWSHIP OF EVANGELICAL STUDENTS
GHAFES
208200780
8
GH. NATIONAL ASSOC. OF ADVENTIST STUDENTS
GNAAS
208356070
9
GREAT JOY NETWORK
GJN
208238936
10
GHANA MUSLIMS STUDENT'S ASSOCIATION
GMSA
245035900
11
MINISTERS PRAYER NETWORK
MPN
207017177
12
REDEEM CHRISTIAN FELLOWSHIP
RCF
244798301
13
NATIONAL UNION OF BAPTIST STUDENT
NUBS
208115514
14
GHANA METH STUDENTS' UNION
GHAMSU
208158480
15
NATIONAL UNION OF

PRESBYTERIAN STUDENTS-GHANA

NUPS-G
243351222
16
INTERNATIONAL MOVEMENT OF CATHOLIC STUDENTS
PAX ROMANA
208115564
17
TEENS ALOUD FOUNDATION
TAF
244717790
18
ASSEMBLIES OF GOD CAMPUS MINISTRY
AGCM
244750277
19
APOSTLES CONTINUATION STUDENT UNION
ACONSU
208158430
20
APOSTOLIC CHURCH – GHANA STUDENTS ASSOCIATES
APOSA
244926695
21
AFRICAN METHODIST EPISCOPAL ZION STUDENT AND ASSOCIATES
AMEZSA
242127084
Is your fellowship part? If not, rush now for registration Charley, time no dey.
If you have a story you want to share with Kuulpeeps and the world, please do hit us up on Facebook, Twitter, Instagram or on WhatsApp (0500-002686)