For some of us, leaving mummy and daddy can be quite scary and a little bit overwhelming.
Moving into your own room, having your own space and all. It comes with indecisiveness and yeah quite messy because you really don't know what to take with you but relax, we've gotcha! Get your pen and papers you might wanna write these down or just take a screenshot charley, time no dey!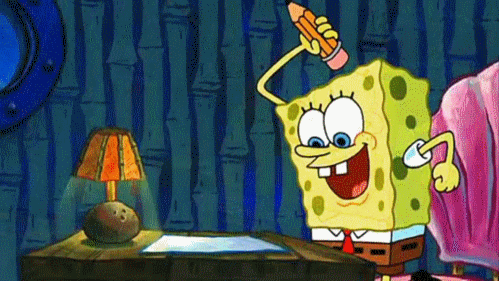 Laundry                      
Detergent
Drying Rope
Pegs
Iron
Toiletries
Bathing Soap
Mouthwash
Deodorant
Toothpaste
Mirror
Shaving stick
Nail clippers
Comb
Hairbrush
Body lotion
Sanitary Pad
Toilet papers
Toothbrush
Kitchen
Hot plate or Gas Stove
Microwave
Refrigerator
Blender
Rice cooker
Heater (optional)
Cooking utensils [frying pan, sauce pan (different sizes)]
Ladle
Spatula
Wooden spoons
plates
cups
bowls
cutlery
Napkins
Clothing
Sneakers
Belts
Casual Clothing
Official Clothing
Purse
Wallet
Heels
Jeans Trousers
Long sleeves shirt
Short sleeves shirt
Slippers
Sock
Underwear
Watch
Tech
Chargers
Extension Boards
Pendrive
Laptop
Laptop Case
Powerbanks
Tablets
Video Games
Medical
Bandages
Birth control
Condoms
Insect Repellent
Pain Killers
Stomach Upset Medication
School Supplies
Backpack
Calculator
Erasers
Notebooks
Notepads
Pencils
Pens
Ruler
Text Books
File for important documents
Bathroom
Air Refreshers
Towels
Toilet brush
Toilet Cleaners
Scrubbing brush
Bucket, Pail
Soap dish
Miscellaneous
Flashlight
Sewing kit
Umbrella
Religious materials
And oh Winneba has a beautiful beach so definitely you'll need a couple of Beach wears, shorts and a swimsuit. You can't come and stay out here for over a month and not visit the beach…we really think you'll have a good time you don't need to swim, just get some shades on and have the walk of your life in the breeze.
If you have a story you want to share with Kuulpeeps and the world, please do hit us up on Facebook, Twitter, Instagram or on WhatsApp (0500-002686)