The School of Nursing and Midwifery offers a 4-year degree programme. They graduate in one of the speciality areas of mental health nursing, paediatric nursing, midwifery, general nursing, and community health nursing.
Every academic year has two semesters with 16 weeks each semester.  Students undertake 6 weeks clinical at the end of every academic year and 3 weeks during each semester.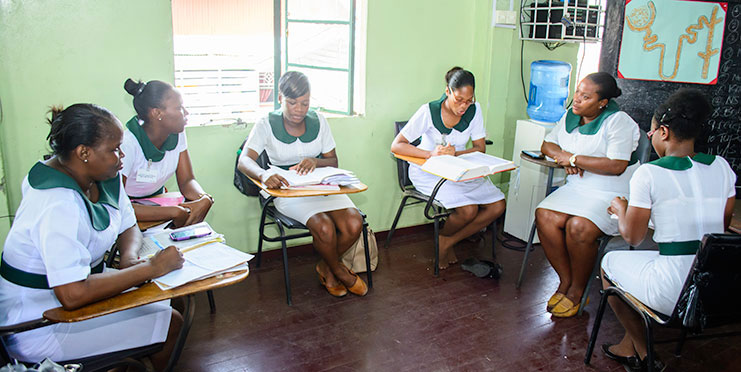 SHS students need credit passes in Core subjects and 3 elective passes from the combinations below:
Chemistry, Physics, Biology or Elective Mathematics
General Agriculture, Physics & Chemistry
Three General Arts Electives
Two General Arts Electives plus Food & Nutrition
Any three of the following Electives: Economics, Management in Living, Food & Nutrition, Chemistry, General Knowledge in Art and French.
Two categories of diploma holders will be considered for admission.
First, diploma holders who have a diploma in Nursing Education/Administration from a recognized University with a minimum of B+ average or second class upper.
Second, those who have a diploma in nursing from a recognized institution of nursing with a minimum of GPA of 3.25. They are enrolled in level 200.
All the best making your nursing education decision.
If you have a story you want to share with Kuulpeeps and the world, please do hit us up on Facebook, Twitter, Instagram