For an institution with 3 campuses, the south, north and central, UEW sure has quite a huge number of student hence noticing someone for a particular thing must be rare.
But no ooo not these students on our list, lol! As big as UEW is, these particular group of students literally have succeeded in making their names "ring a bell". So, on this list erh, there are the "Normal popular" and the "too popular" ones lol as to who is which, you peeps will have to figure it out please….we love us some peace.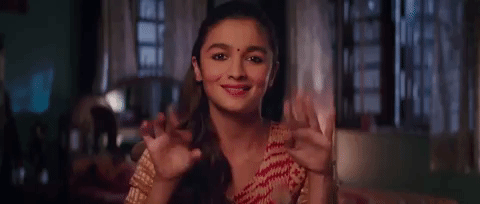 Bright Kofi Acquaye, known as Zarious is an MC and a Dj from the I.C.T department. Level 300
Ramatu Issah(RamaDeJesus) 
Rama is a photo and runway model, an entrepreneur and she does a little bit of acting too. She is a level 300 student from the English department.
SEE ALSO: UEW's Rama Dishes Out Skin Care Tips According To Your Skin Type
SEE ALSO: UEW's Rama Believes Your Skin Is Important And Here's How To Love It
Ewurakua Ofori-Frimpong (Kukua_gh)
French level 300. Kukua is a commercial model and oh ….yeah we're sure there's someone who doesn't even know the registrar's name but knows Kuks.
Akwaboah-Opoku Nana Kwesi (nanaking)
Graphics department, level 400, King is a web designer.
Ekow Nyamedom Acquaye popularly knowns as LYTTLE. Well, this young man is "THE LIFE OF THE PARTY"
Emmanuel Oduro a.k.a Gasmila
Level 400, Early Childhood Department.
Jemima Halm
Mima is a singer and a dancer. She's a level 300 student from the Theater Arts department.
Andy Osei Mensah. known as Mc Parker is a level 200 student studying Biology
Nicholas Ato Assan Akorful (NickyJoe)
Graphics Department, level 200. He is a basketball player and a photographer/designer.
Sandra Ampomah (babie_ya)
level 200, Integrated science department and a Kweggir Aggrey Hall Affiliate.
Ambrose Obirigya.
He is a comedian. He's a level 300 student from the French Department. You should check out some of his videos out on Facebook. Profesa Osika
Edward Kwakye is a level 300 student from the B.B.A department.
Eddie Kae literally does everything some, he's a dancer, an actor, a hypeman and he's an entrepreneur.
Stephanie Kukua Plange
here is one of our favorites from the executive board of 2017/18 academic year. She's the sweetheart of the final year students from the Graphic Design department. Kukua is a Makeup artist too. you should check her page on Instagram @makeup_by_plange and book her sometime.
Flora Agbotse
Efya Shuga, as popularly known on campus is a level 200 Theatre Arts Student. Shuga is a Garvian and she is the first "thick" girl to enter a beauty pageant on campus. Thus, the  Face of South Beauty Pageant.
ALSO SEE: UEW, Relive The Moment Sarah Was Crowned Face of South With These Photos
Agnes Gyamfi
She's a final student from the English department. Agnes is a makeup artist and she was the "hardest" E.C during her reign as the Aggrey Hall Electoral Commission Chairperson 2017/18.
Emmanuel Kojo Curtis Agbotse 
Curtis is in level 300 studying I.C.T. He is an Mc and a beard gang activist.lol!
Emma Tetteh (ajoanim)
French, level 300. Emma is a photo model, a singer, and a writer.
Major Lamptey Mensah
level 400,Graphics Department. He's a dancer.
Maybe we should just end our list here with our very own Eric Dagbui
Dag is the G.M for EchoUEW. He is a final year student from the Graphic Design department.
Did we leave someone out? Neerh, we're pretty sure this is everything lol!
If you have a story you want to share with Kuulpeeps and the world, please do hit us up on Facebook, Twitter, Instagram or on WhatsApp (0500-002686)