Senior High School is arguably the best educational phase for most of us.
What makes it so special to us today…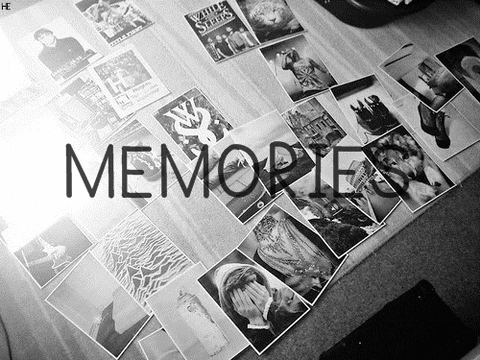 We collected some few memories from some old students of the school you might relate to.
Here they are…
I remember when we used to run to our dormitories right after prep because of a man called Uncle Ewi (thief in Twi).
During one closing ceremony, our headmistress gave us the most surprising advise ever! She told us not to have sex while we were home, but in case we did, we should use a condom because she doesn't want pregnant girls in her school.
One day, a Botwe boy came to visit me but he ended up being surrounded by 10 girls and the funny thing is he was chatting with all of them.
During my time in school, you don't dare come to the dining hall a minute late! Your tablemates will add your food to theirs.
The bad times would be when we were in form 3 and the bedbugs were like off the hook. Girls used to sleep in classrooms and the compound of the houses. Then Miss Doe (senior house mistress) would magically appear and "pai scatey"
There were times that Miss Majorie would make our preps hell because obviously, the block was always noisy.
Programmes and visiting were the only times you would see some of us ironing our attires. And when these programs were over they literally had to sack the boys out of the school. But could you blame us? It was a school full of girls, seeing boys was a rare thing.
I would never forget the day Miss Sowah punished me to do 'disco scrubbing' (scrubbing at night) because I skipped preps.
Seriously the female teachers in Syte were like the devil himself. But after completing school most of us realized that being in Mfantsiman was one of the best things to ever happen to us because with all that went on if those women weren't around I don't know what would have become of some of us.
Okay, there was this time in form one when the kids were about to write BECE and Syte was a center. There was a rumor going around that we'll be allowed to stay home during that one week. I remember some girls in my class packed their stuff ready to go home. We even made up a song called "one week". Funny thing is the leaders didn't say anything to us until the last day. Then they told us we're not going. People actually cried.
During our time in school, 2nd year to be more precise, we were told we'll be having 'stay in'. It was scheduled to happen during our long vacation so most of us weren't happy about it. What we didn't know is that we were about to have the time of our lives in school. We even had foreign students staying over with us. It was literally a living hell for the teachers. Plus there was no exam at the end, I mean who doesn't love that?
I remember one 'visiting' where we had a lot of boys from Botwe boys in our school. The boys were mingling until suddenly one of their housemasters showed up at our school. It was so funny how all the Botwe boys disappeared from our school. You could see about 10 boys entering a taxi.
Botwe boys came in their numbers and their housemaster also came to our school and you should have seen how fun the school was ten boys could enter one taxi.
The most annoying days in Syte were Wednesday evening when we have house meeting after prep and Saturdays inspection.
Syte girls will see an important notice on the notice board and pass but u will see a huge crowd looking at the letter list.
Do you have any memory you would want to share with us for publication? Please do hit us up on Facebook, Twitter, Instagram or on WhatsApp (0500-002686).