Getting a tattoo may seem like something simple but it is not!! How can something that is permanent on your skin be simple? It is difficult to remove if you ever change your mind…
So doing things right and by the books is the key…
We are here to tell you how big of a deal it is, we are going to give you 7 guidelines to follow when going to get tatted…
Don't pick the wrong studio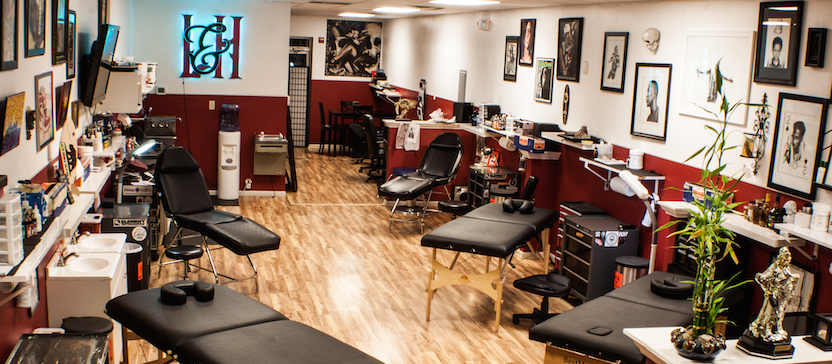 Safety is by far the most important thing when it comes to doing anything to your body. Besides, making sure everything is safe will help calm your nerves. Make sure the needles being used are new and thoroughly cleaned
Do your homework
It's basically like buying a car, you won't buy a car you didn't test drive, there is no sense in that. This rule also applies to when getting a tattoo, find your favourite artist and their works, ask questions and make your decision based on their artistry.
Don't pressure yourself
People often feel like they have to summarize their entire life or concept in one symbol, relax that's too much pressure on the design process, your first tattoo is just one moment in your life, it should be small and delicate.
Don't skip prepping your skin
Thoroughly wash, exfoliate, moisturize the spot you want to get the tattoo before getting it, it makes it easier for the artist to visualize the tattoo and tell you what to expect.
Don't overbook yourself/overthink
Your state of mind and how you are feeling that day relates to how the experience will be. If you spend the day doing your favourite things, by the time you get to the parlour you will be relaxed and ready to go.
Take a friend
Bring a friend or a family who knows what you want beforehand, It will keep you from you agreeing with everything the artist says even if it's not what you originally had in mind.
Don't forget a distraction
Getting tatted is manageable, but it can hurt, we are humans and your fight or flight response will naturally kick in; It's advisable that you bring candy or gum; your body won't feel attacked when eating.
And lastly stay away from liquor, it will help minimize the bleeding.
If you have a story you want to share with Kuulpeeps and the world, please do hit us up on Facebook, Twitter, Instagram or on WhatsApp (0500-002686)