In the light of our former Vice President Paa Kwesi Amissah-Arthur's demise, let's take some time to know more about heart attacks and how to render first-aid assistance. This might come in handy someday.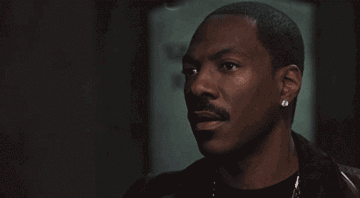 Someone having a heart attack may experience any or all of the following:
Uncomfortable pressure, fullness or squeezing pain in the centre of the chest
 Discomfort or pain spreading beyond the chest to the shoulders, back, neck, jaw, teeth, or one or both arms, or occasionally upper abdomen
Shortness of breath
Lightheadedness, dizziness, fainting
Sweating
Nausea
You need to pay attention to these symptoms carefully not to be caught off-guard.
A heart attack generally causes chest pain for more than 15 minutes, but it can also have no symptoms at all. It's important to be aware that symptoms other than chest pain may occur, such as indigestion or persistent neck or jaw pain. Many people who experience a heart attack have warning signs hours, days or weeks in advance.
What to do when someone has a heart attack.
Call the ambulance or your local emergency number. Don't ignore or attempt to tough out the symptoms of a heart attack. If you don't have access to emergency medical services, have a neighbour or a friend drive you to the nearest hospital. Drive yourself only as a last resort, and realize that it places you and others at risk when you drive under these circumstances.
Chew and swallow an aspirin, unless you are allergic to aspirin or have been told by your doctor never to take aspirin. Daily aspirin therapy may lower your risk of heart attack.
Aspirin interferes with your blood's clotting action. When you bleed, your blood's clotting cells, called platelets, build up at the site of your wound. The platelets help form a plug that seals the opening in your blood vessel to stop bleeding.
Begin CPR if the person is unconscious. If you're with a person who is unconscious, tell the 911 dispatcher or another emergency medical specialist. You may be advised to begin cardiopulmonary resuscitation (CPR).
If you haven't received CPR training, doctors recommend performing only chest compressions (about 100 to 120 compressions a minute). The dispatcher can instruct you in the proper procedures until help arrives.
If an automated external defibrillator (AED) is immediately available and the person is unconscious, follow the device instructions for using it. An AED is simple to use. Attach the pads as indicated on the machine; then the machine will talk the operator through the process. An AED will only deliver a shock if the patient's condition indicates that it is necessary. If you have attached an AED to a patient, leave the machine switched on at all times and leave the pads attached, even if the patient recovers
See also: How A Defibrillator Could Have Saved Ex-Vice President Paa Kwesi Bekoe Amissah-Arthur
Let's go life-saving!!!!!!
If you have a story you want to share with Kuulpeeps and the world, please do hit us up on Facebook, Twitter, Instagram or on WhatsApp (0500-002686)