It has been a trying week for Nigeria. Just after they were kicked out of the FIFA World Cup by Argentina, another horror has hit the nation.
See Also: Here Are Some Reactions From Fans After Nigeria's Painful Exit From The World Cup
It was a black Thursday in Lagos yesterday, as a fully-loaded 33,000-litre fuel tanker exploded on Otedola Bridge along Lagos-Ibadan Expressway, killing many people and razing down about 67 vehicles.
We gathered that the tragedy occurred at about 6.05p.m., after the fuel-laden tanker, which was heading inwards Berger, had a brake failure. While the driver was trying to control the tanker, it reportedly rammed into one of the vehicles and exploded.
An eyewitness, Maria Oje, described her escape as the handiwork of God. She narrated, in tears,"One of them, who was on fire, fell down, as he could not run any longer. Nobody could rescue them as everyone was also running for dear life."  Vehicles were abandoned as people run for the lives.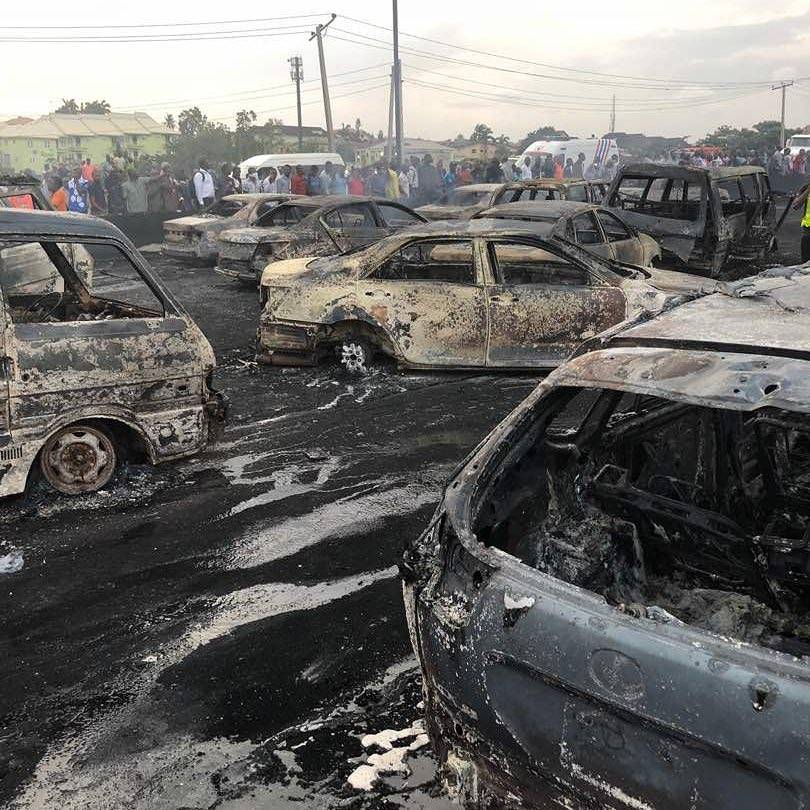 Lagos State Police spokesman, Chief Superintendent Chike Oti, who answered a call to his phone, said: "67 cars were affected and 10 charred remains of victims were recovered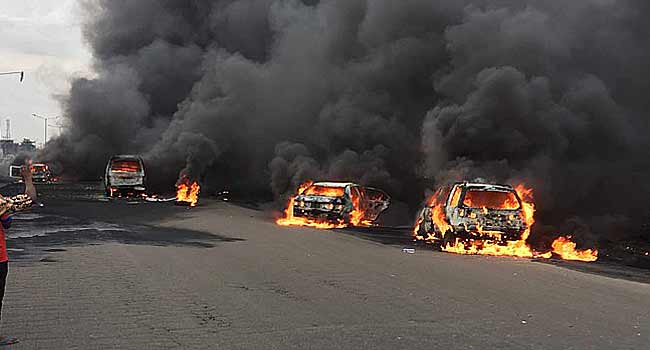 The Lagos State Emergency Management Agency (LASEMA) was established for emergency and disaster management in the State. Efforts to reach the spokespersons of LASEMA and Fire Service proved abortive. The Agency later tweeted a situation report after they finally got to the scene.
Situation Report #Call112 #LagosCares pic.twitter.com/4wWOOukSjp

— LRU #Call112 (@lasemasocial) June 28, 2018
Our hearts and prayers go out to Nigeria. Our condolence to all affected families.
If you have a story you want to share with Kuulpeeps and the world, please do hit us up on Facebook, Twitter, Instagram or on WhatsApp (0500-002686).