Heya Kuulpeeps!
Y'all have watched the Aluta, "Man Must Chop" animation series right??
Well, if you haven't, then watch this
And now…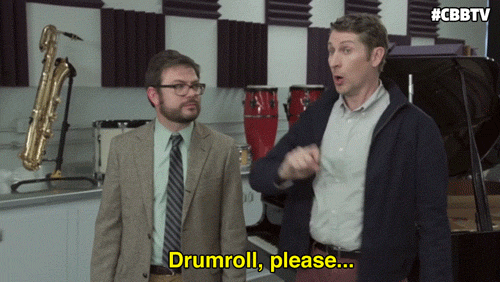 Meet the creator of Aluta Da Great character and The "Man Must Chop" animation series
His name is Razahk Issaka. He completed his university education at the University of Ghana some few weeks back as a Psychology major student. He goes by the brand name Zackie TheLionKing and he just loves to be creative!
Razahk recently won the MTN Apps Challenge 5.0.
We are bringing a conversation we had with this self-taught animator:
Kuulpeeps: Great! Okay, you go by the brand name Zackie The Lion King, Why "The Lion King"? What does it mean?
Zackie TLK: Erm that is as a result of a couple of coincidences I suppose. Some friends call me Zak as a short version of Razahk. Some call me Razzy and oddly, others call me Zacchaeus. And I know! That's definitely not a short version of my name. Anyway, those who called me Zak eventually started calling me Zackie. And that was the first coincidence… I love Lions and "Zackie" in Hausa is Lion. So it sounded like a solid name to me and I took that up. TheLionKing is merely as a result of my obsession with Lions.
Kuulpeeps: Okaaay, that's very interesting. Were you a fan of cartoons while growing up?
Zackie TLK: Absolutely! I would watch cartoons every chance I got. I was captivated by how easy it was for unreal stories to be told. I enjoyed all the action with heroes flying spaceships and driving fast cars while "saving the world".
Kuulpeeps: Interesting… so what is your top 3 all-time best cartoons.
Zackie TLK: Silver Hawk, Denis and Gnasher, and Swat Kats. Those cartoons are just dope. I can't wait for their remakes in the near future.
Kuulpeeps: They were the ish back then…So would you say your love for cartoons is what pushed you to start creating your own animations?
Zackie TLK: I would say my love for art in general and creating something from nothing is my main drive for making my own animations. I have always spent time drawing behind my exercise books and designing words while there was a teacher in front of us teaching. And so growing up, I already had a thing for art. But with regards to animations, it seemed like the only way I could put life into the characters that I drew for fun. I wanted more for them. I didn't want them to just have their written back stories, I wanted them to live their stories.
Kuulpeeps: Great! what was the reason behind the creation of the Aluta Da Great Character and The "Man must Chop" animation series?
Zackie TLK: For some time, I created random characters and animations as a way to practice my animation skills. But all my works felt disconnected although they were all individually enjoyable. And so I decided to create a character, build a concept around him or her so that people who enjoyed my work could have a way of relating and growing with this character. And so Aluta was born. He is a struggling young man because I think we all are struggling in one way or the other, trying to move from point A to point B and it is easy to relate to him. It is also a great way that I can convey certain important messages about issues affecting the society.
Kuulpeeps: That's interesting, but could you take us through the creation process? How do you do it? cos the whole art is very marvelling, from the voices to the dances and everything that is involved, Could you tell us the process you go through to finally produce a skit?
Zackie TLK: So animation is a very time-consuming process and usually, under convenient circumstances, takes a team of artists to work on animated projects. But in my case, I've had to be a one-man team in the meantime because of time constraints and having to attend lectures and work for clients as well. Before anything is done, I think of the concept I want to work on. As simple as it seems, it is one of the most difficult stages of the process. Sometimes, ideas just pop up in my head, other times, friends and family come up with stuff and tell me about them. After I have my concept, I write my script and screenplay. I also create the characters that are to be used in the project. In the case of Man Must Chop, Aluta will definitely be involved and so I already have that character ready to be used at any time. For the characters that are not yet created, I do so by modelling them in 3D, then I rig them, which is like giving them virtual bones and defining the areas where joints are going to be…
Kuulpeeps: …that's deep and extensive!
Zackie TLK: …(laughs) yeah, then I colour and texture them. After my characters are ready to be animated, I have my voice over artists come over to the studio and record their respective dialogues and performances. I also create a storyboard to help with staging, timing and planning my shots. Sometimes I record videos of their voice performances so that I can use them as references for the facial animations. Next, I shoot a separate video of full body performances to use as references where applicable, as in the case of the Aluta's dance video. I am not a dancer myself and so it would have been quite tough to nail all those moves. My friend Gozah, who also plays Aluta, is a dancer and he performed those moves for me to have as a reference when animating.
The next stage is to animate. This is the most time-consuming part of the process. It involves bringing the characters to life by making them "act" based on the dialogues and actions defined in the scripts. When all animations are complete, I work on my camera movements, I place lights in the scene to make my shots look professional and then I render out the final project. At this point, I only have preliminary sound on the animations and so as a sound engineer myself, I create the sound effects that are most suitable for the projects and where there is the need to create music, I record those songs and put them in the animations. I finally have my complete skit ready to be shared via social media! It usually takes me about 4 weeks to create animations with a duration of 3-4 minutes. Of course, this always changes based on the weight of the concept to be executed.
Kuulpeeps: Wow! You doing great bro. But how did you learn how to do all these? Did you go to an animation school or something?
Zackie TLK: For some time after senior high school, it was all I wanted; to go to an animation school! But there was no 3D animation school in Ghana, unfortunately for me. And so the only other alternative I saw was to start learning what I could from YouTube and other random 3D art websites. And after about 6 years of playing around with software and practising with every chance I got, I am able to create my own animations and tell my own stories.
Kuulpeeps: So you learned to do the amazing stuff you are doing now all by yourself?…Impressive. Talking about senior high school, what's your alma mater?
Zackie TLK: My alma mater is Accra Academy Senior High School. Abi bleoo boy
Kuulpeeps: So you be bleoo boy huh… anyways, when is the next Aluta: Man Must Chop animation coming? Will there be a rematch between Aluta and Apala?
Zackie TLK: I am already working on something big for the next episode! There might be a rematch but it's not going to be immediate. We will explore and go on other adventures with Aluta for now.
Kuulpeeps: Okay! which of the Aluta: Man Must Chop episodes, would you pick as your favourite?
Zackie TLK: I think the 3rd episode; Aluta the boxer is my favourite so far because it is the longest in duration and it was really challenging for me. I learned so much just executing that project and so I watch it all the time and I'm proud I was able to handle all the challenges and managed to come out with something that makes people laugh and have a good time.
Kuulpeeps: So when you are not animating, what other interesting things do you do as hobbies?
Zackie TLK: Creating stuff is always something I enjoy. And so even when I'm not animating, I would most likely be making instrumentals, or playing the piano, or making music. I enjoy watching movies as well, especially the ones that have loads of visual effects and animations in them. I think that's an obvious choice for someone like me. I love sports but I'm not a huge soccer fan. I play basketball and I've been playing since I was a kid. Because I sit at one place to animate a lot, sometimes I spend hours just sitting and working so I try to be healthy by hitting the gym as frequently as I can. Oh, and I enjoy writing stories and movie scripts.
Kuulpeeps: Wow you play basketball…Erm, which position? Point guard, shooting guard, power forward???… Also, which NBA team do you support?
Zackie TLK: I've been the shooting guard since high school and for my team, anywhere Curry goes, I go! And so for now, it's the Golden State Warriors.
Kuulpeeps: woohoo!!! team Curry forever!…
Zackie TLK: (laughs)… yeah! team Curry forever! the Unanimous MVP
Kuulpeeps: Yeah! So do you get contacted by organization's to do animations for them?
Zackie TLK: Yes, absolutely! For now, Aluta is still broke and so I'm not making any money from him. And because it takes so much time and resources to make, it's sometimes difficult to work on Man Must Chop alone. I work for individuals and organizations so I can be able to keep food on the table and pay the bills. So it's the balance of working with organizations that help make Man Must Chop possible! I have done some extensive work for the Multimedia Group, The Babu Group, Black Avenue Music, Calorad Ghana, Solar Pioneers and Age Channel to mention a few, and I'm still working on more amazing projects with other organizations!
Kuulpeeps: Great! what's the future like for Aluta Da Great and the "Man Must Chop" animation series?
Zackie TLK: Man must chop is just getting warmed up, to be honest! We just scratched the surface of an exciting new world where anything is possible. Especially because it's Aluta. For now, we are shooting for 23 episodes of Man Must Chop, season 1, after which the production of a full feature-length film will commence. And beyond the episodes, there is going to be a lot of giveaways of shirts and other merchandise to the fans. And as for Aluta and his obsession to find his true talent, he go do everything some!
Aluta Da Great forever!!!
Below are photos of Zackie TheLionKing at the just ended MOBEX tech expo at the Accra Mall.
You can follow Zackie TheLionKing on Instagram, Twitter, and Facebook… subscribe to Aluta Da Great on YouTube and you can also check out the soundtracks of the "Man Must Chop" animations on SoundCloud and also follow Aluta Da Great on Instagram, Twitter and Facebook.
If you have a story you want to share with Kuulpeeps and the world, please do hit us up on Facebook, Twitter, Instagram or on WhatsApp (0500-002686).