To actually know the art of wordplay you need to be smart and entertaining and we've got the right person here.
Meet the words-craftsman William Du Bois Yaw Sakyi Kumi also Known as Koo Kumi, a spoken word artist who describes himself as a multi-disciplined artist with a background in visual arts and performing arts.
He hails from Mampong Akuapem in the Eastern Region part of Ghana. He is known by many as a poet and a photographer.
He started posting his poems on social media in 2012 after writing for a long time.
Koo Kumi won the first national teen slam in Ghana in 2013 at the National Theatre with his co-performer Nana Yirenkyi.
His style of poetry is inspired by real-life experiences which have earned him a spot on peoples lists of expressionists artists.
He has been tipped as unique due to the sound of his voice which hides his youth, his sense of fashion which gives him a unique identity.
He has won the hearts of many from Ghana and beyond.
Koo majored in Journalism at the Ghana Institute of Journalism (GIJ), where he won the Student Poet of the year award at the GIJ Eminence Awards in 2017.
He is the leader and founder of Trotro Vibes, an art movement which uses public transport as a stage to perform. Some of his notable works are "Slow Down", "Dear Future Wife" and recently "The Greatest Poem Ever".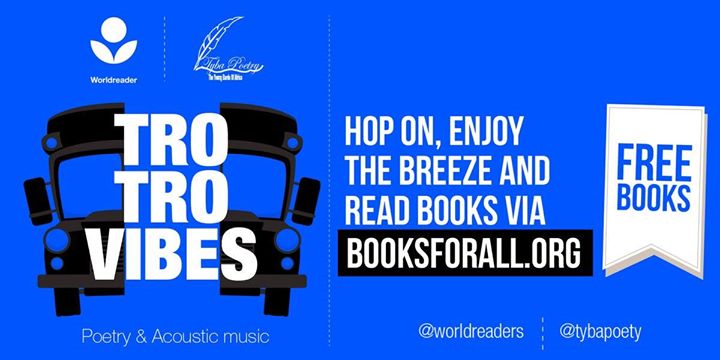 Listen to "THE GREATEST POEM EVER"
Listen to "DEAR FUTURE WIFE" 
Early Beginnings
Koo started poetry recitals and took some acting roles at school and at church but due to shyness, he dropped all the love he had for the performance art.
However, he continued writing so to answer a question like "how long have you been doing poetry?" The perfect answer will come in two folds, one will be 'since he started speaking' and the other will be '7 years' because, during that time, he came out of the shell and proclaimed the title "poet" onto himself in 2012.
Words-craftsman
How has poetry impacted your life.?
I didn't know how to explain myself or hold conversations with people, I felt nobody understood me until I started taking my poetry serious and performing. I was able to overcome my fear of talking to people for the fear of being misunderstood. I pray with poetry because that is the only way I can communicate with God. Poetry has made me an acceptable person sort of although there are still edges to be worked on. Without poetry where would I have been?
KooKumi
Is there an instance where poetry gave you a refuge?
I get depressed mostly by the state of my Mum and sometimes pressure from the spaces I find myself in (school, work, church)…
I struggle in times like that so I open up to pages till I feel understood and then I share it with people as a therapy for our depression because I know I ain't alone. All the sad days and happy days, through the highs and lows it's poetry I run to before the public.
What impact do you want your work to have on your audience?
My works are not mine to use or interpret once it leaves my custody. My main purpose is to inform, educate and entertain. I love to teach through my works and to inspire so my audience can decide however they use my art, be it as medicine, for meditation, inspiration and everything positive. I will never push negativity.
Which poem or poet has inspired you to move on and go higher?
God is the first spoken word poet. He was able to use words to bring the world into existence…
I set standards for myself.
However, some musicians inspire me, for example, Benjamin Clementine and Paedae of R2bees.
With all this been said, sharpen your brains for more poems sharper than a two-edged sword.
We leave you with a video called "DEAR FUTURE WIFE"
If you have a story you want to share with Kuulpeeps and the world, please do hit us up on Facebook, Twitter, Instagram or on WhatsApp (0500-002686)