Those who knew him well back in school can bear witness to his hard work and determination.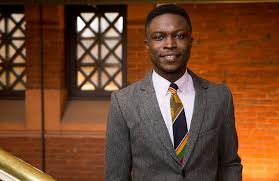 Despite his poor background of being a former street kid and son to a peasant farmer and charcoal seller in the rural Western region.
He is an alumnus of the Opoku Ware Senior High School and has acquired a sophomore double-majoring in Neurobiology and Global Health at the University of Pennsylvania.
Shadrack also received several full scholarship packages to attend some of the elite and ivy league colleges in the U.S including Cornell University, Brown University, University of Pennsylvania, Tufts University, Fisk University and Oberlin College.
He co-started the current Scholarship and Talent Club which has in just a year sent about 15 Owareans to Ivy League schools and other U.S universities on full scholarships.
For his efforts, he was invited to meet with President Bill Clinton and other world delegates in April.
He is currently the founder and CEO of Cocoa 360 and the Co-founder of the African Research Academies for Women Inc. He has an endless list of achievements, his complete awards listing and bio can be found here.
And in another amazing news, he received an award from Her Majesty Queen Elizabeth II at the Buckingham Palace last Tuesday.
Prince Harry and his wife, Meghan were also present. Such an honor!
He gave credit to a number of persons for their immense support in a post on Facebook and quoted a memory verse to support it.
He didn't allow his situation to stop him from pursuing and reaching his goal. With so many achievements, he has scaled through to the top.
We're proud of him and we say Ayekoo to the son of the soil. You're more than an inspiration!!
Such a Kuulpeep.
If you have a story you want to share with Kuulpeeps and the world, please do hit us up on Facebook, Twitter, Instagram or on WhatsApp (0500-002686)