We ain't mathematicians but hey the simple maths got us comparing stuff and it's very reasonable.
It wouldn't be too much of a deal if we were just lingering behind them but to surpass what they are actually paying is outrageous.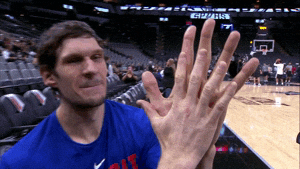 Students of the Ghana Institute of Journalism(GIJ) picked up their research caps to find some answers for themselves because the Student Representative Council is Failing to do so.
See Also: GIJ: SRC Calls On Students To Halt The Payment Of New Fees
Students from GIJ got in touch with some colleagues of The Kwame Nkrumah University of Science and Technology (KNUST) to compare their fees to that of GIJ.
And to their disbelieve, GIJ students are paying more than students offering practical courses at KNUST.
Below is the provisional fees for KNUST for the 2018/2019 academic year.
Students of GIJ don't understand why with limited facilities they need to pay more fees than courses that are offered in KNUST which have more facilities.
Now you get the anger of some students right!!!
Below are some reactions from students
And the shades begun.
We hope the GIJ students can get their school fees reduced…
If you have a story you want to share with Kuulpeeps and the world, please do hit us up on Facebook, Twitter, Instagram or on WhatsApp (0500-002686)