We're all familiar with Chadwick Boseman, right? Cool. The Superhero from Black Panther has the people of Wakanda at heart even in reality.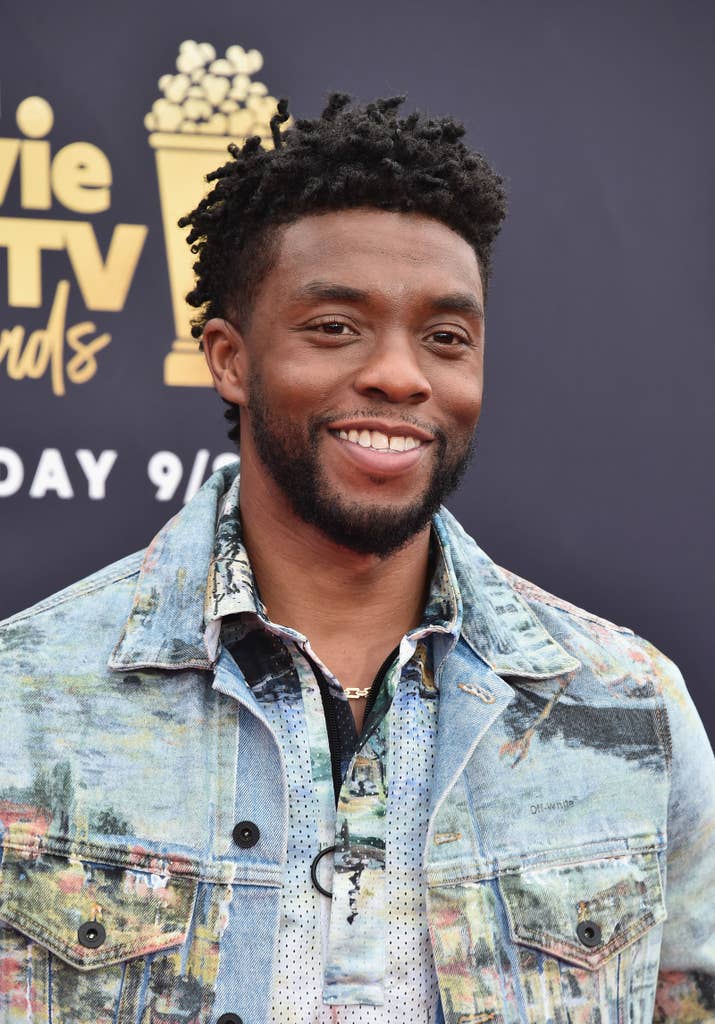 Alberto E. Rodriguez / Getty Images
Anyway, Boseman was at the MTV Movie & TV Awards repping Black Panther, which was nominated for SEVEN awards.
Early in the show, he won the Best Hero award for his role in the film and thanked the fans for making it such a phenomenon.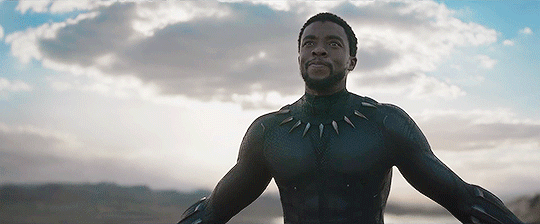 Boseman, who starred as T'Challa in "Black Panther," also won the award for best performance in a movie. Michael B. Jordan, who played the villain, Erik Killmonger, won the best villain.
It was the first taste of awards glory for the film, the ninth highest-grossing of all time, taking home four honours in total.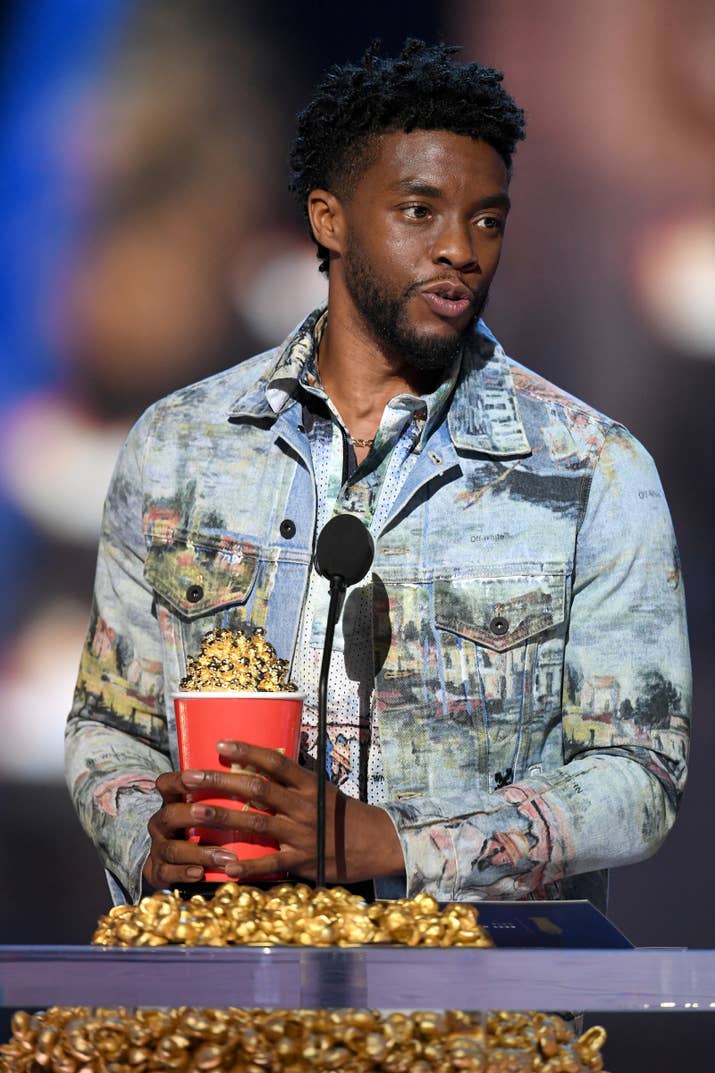 Then he shared his thoughts on honouring our real-life heroes.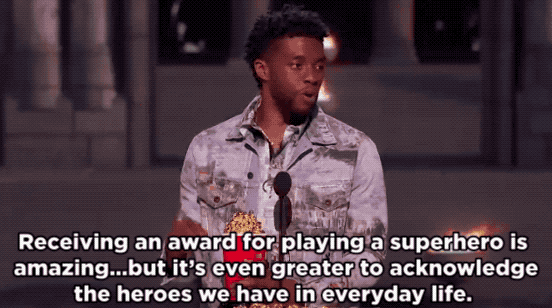 Which is when he surprised James Shaw Jr., the young man who tackled and disarmed a gunman during a fatal shooting at a Waffle House. Boseman quickly gave his award to James Shaw Jr., stating that he deserves to be honoured for being a real superhero.
See also: Chadwick Boseman Surprises Black Panther Fans On The Jimmy Fallon Show
The actor said while it was an honour to be recognized for playing a superhero in the Marvel blockbuster, it was more important to "acknowledge the heroes we have in real life."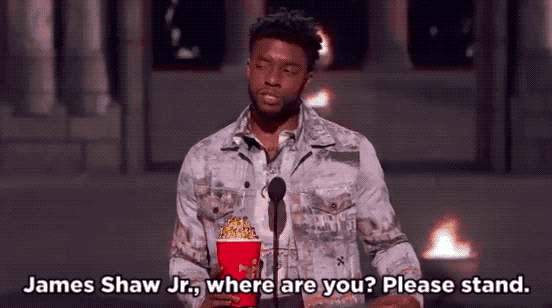 "This is going to live at your house," Boseman told Shaw, giving him the show's golden popcorn statue.
See also Fuse ODG Rented Out A Theatre For A Special Screening Of 'Black Panther' For His Students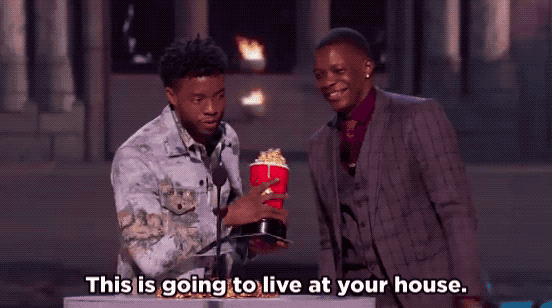 And, naturally, we weren't the only people who were VERY emotional about this exchange.
Wow! That was dope of @chadwickboseman to give @JamesShawJr9 the #MTVAwards for his bravery at the Waffle House. Well deserved man! Well deserved!

— Nequita S Hunter (@NeQuitaHunter) June 19, 2018
https://twitter.com/Aliciar891/status/1008884740701634562
Oh yeah, and of course, WAKANDA FOREVER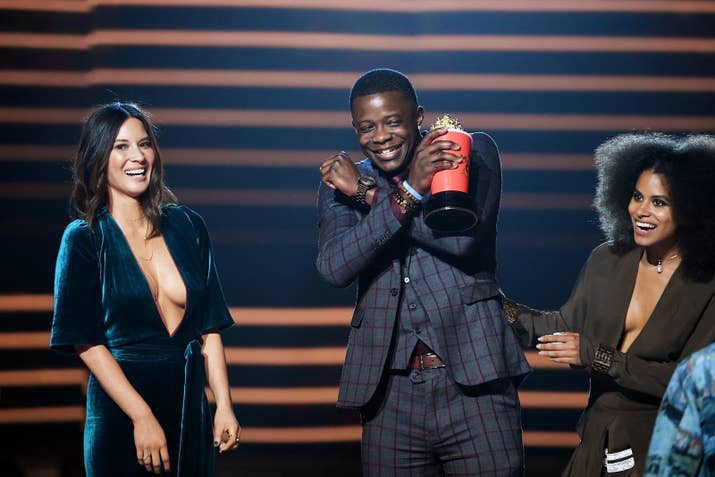 Congrats Boseman and James Shaw Jr!!
If you have a story you want to share with Kuulpeeps and the world, please do hit us up on Facebook, Twitter, Instagram or on WhatsApp (0500-002686)