Hi guys! Meet Allen Marrett Nii Kpakpo. He's a level 200 student studying Political Science and Information studies and killing it!! He goes by the stage name MC Nel and he has been featured on The Eye of Legon, plus he's a fine boy too so yeah…ladies, do wild after you read this chat we had with him.
Kuulpeeps: Describe yourself in one word, Marrett Nii Kpakpo.
MC Nel: Adventurous!! I don't like being dormant, I feel I have so much time, why not do something with it.
Kuulpeeps: Your name tho…Marrett? Where's that from?
MC Nel: It's an English name. My Dad's English name.
Kuulpeeps: What does it mean?
Mc Nel: Ermm the story I have been told is …Marett and Margaret [laughs]
Kuulpeeps: Okay so…your stage name. What does MC Nel mean?
MC Nel: It's actually a funny story.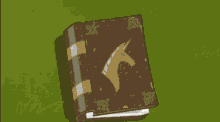 So one day I was walking behind the Geography department with my friends. We were on our way to a Numeracy Skills class, trying to figure out a name for this whole MC/DJ thing and they're like 'heeyyy you're called Allen. Let's work with that!' We tried turning it around and it was Nella, but nahh that was too feminine. Took a while but once we dropped the 'La', Nel sounded much much cooler.
Kuulpeeps: Wait you're an MC and a DJ?
MC Nel: Hahahaa…. Yes
Kuulpeeps: How long have you been Dj-ing?
MC Nel: Uhhh it's been three years.
Kuulpeeps: And MC-ing?
MC Nel: Just a year
Kuulpeeps: How did you learn to DJ? Or you were born with a mixer in your hand?
MC Nel: Lol!!! No NO No No… it just grew on me. I started messing around with DJ-ing somewhere in Senior High, after WASSCE, when the boredom was strong!! I like to try new things so I started teaching myself to DJ. Virtual DJ was very easy to use so, I figured it out real quick and as I kept going deeper into the craft, I found out there were other stuff I could use to DJ including the controllers, the Serato DJ and record box. You just pick your fave and get used to it.
Kuulpeeps: So your favourite is…?
MC Nel: Serato cos yeah… it comes out better and ermm we all use it I guess. It's just better for me
Kuulpeeps: What about the MC?
MC Nel: The MC thing came about cos I realized I could talk in front of a lot of people and I was school prefect too so I did a lot of addressing crowds but once I decided to get into the MC vibe, I realized I wasn't really attracted to the formal side of things. I'd rather MC at parties and fun events plus I kept feeling I could MC at concerts and it just came to me.
Kuulpeeps: So what was the first MC experience that gave you the light bulb moment that yeahhh you can MC.
MC Nel: It was at a party. I think it was at SoHo but you see my branding was on point lol so everyone thought I had MC'ed before but I hadn't! It was sort of like an experiment thing for me. People liked it, the feedback was great and then…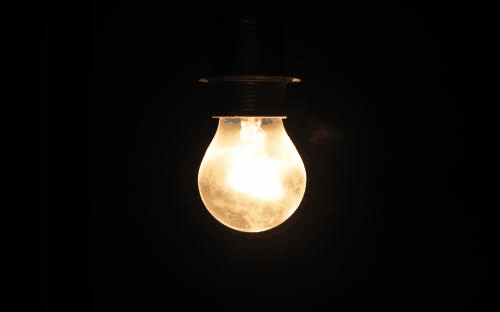 So yeah I strategically positioned myself, and then I landed a couple more jobs.
Kuulpeeps: Have you played in any show on campus?
MC Nel: No oo. See the thing is I want to keep my school life and DJ life separate. I feel playing on campus will just give me too much attention because when I play on campus, everyone will know me but playing outside, people will know me and all but when I come back to campus, I'm a student. Do you get it?
Kuulpeeps: So, as the former school prefect of Pope John's Senior High School, what do people say when they see you? Cos…. School P!
Mc Nel: hahhaaa Yeah they look at me like I've become a bad boy or something but that's not it. They're like Allen!! You're supposed to be in parliament or something but I'm like charley charley that's not my thing.
Kuulpeeps: So, Which DJs do you look up to?
MC Nel: Can I be honest? I don't really look up to them…I just listen to them for inspiration.
Kuulpeeps: oh wow okay then who's that one DJ you like to listen to more?
MC Nel: Myself.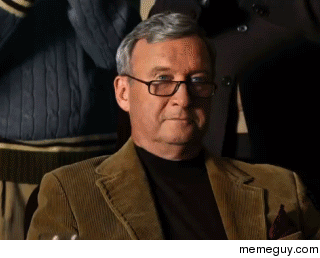 I like to listen to myself for corrections. I listen to myself and realize that oh I could have done something in a different way, you see. But I also listen to Vyrusky and MicSmith…and Mingle and Bass. I listen to a lot cos everyone has a different style of playing. How someone will put two songs together to make it sound good, another will do it differently and it also sounds good. So you see, you get ideas from everyone.
Kuulpeeps: Ever been booed off the stage?
MC Nel: Yes. Sort of. The third party I MCed, there was a first MC who did his thing and hyped up the place so as the second MC to perform, I took over when he was done. I blame myself tho, but not entirely cos I wasn't in charge of the music. So even though I was doing my thing, the music wasn't matching with what I was doing. So yeahh the party organizer just walked up to me, told me the "charley carry the mic come"
Kuulpeeps: lol that must have hurt. Did you cry?
MC Nel: Oh nahhh. It was just one of those things. But I have cried DJ-ing before.
Kuulpeeps: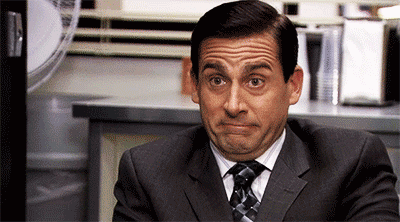 Mc Nel: So I was to DJ at some glow house party in East Legon but ermm no turn-up. No one came. It was just me, the party organizers and some three loyal friends lol. We just sat there while the music played and when the time was up, the equipment guy came to claim his money. We all cried. To this day, we still don't know what went wrong. We thought we did everything but ermm…zero.
Kuulpeeps: We've heard your worst. What's your best DJ/MC experience?
Mc Nel: It was an MC event. I Mc-ed at a karaoke at Honeysuckle. The main host couldn't make it so I had to step in. It was really fun, everyone was involved and when I got back, opened my Twitter, I saw lots of tweets about Honeysuckle and I felt good like yeahhh…I did that.
But oh there are times I finish and I feel like I was trash but I don't let put me down. I just recover the next day and I'm like this is what I live for and then I move on.
wise words. If this isn't a clear example of breaking stereotypes and following your dreams…I really don't know where your mind's at. You can check out his IG: @mcnel_
If you have a story you want to share with Kuulpeeps and the world, please do hit us up on Facebook, Twitter, Instagram or on WhatsApp (0500-002686)