Pure numbers aren't the whole story, and supporters of both will speak about the merits of style and other artistic nuances, but they provide a solid starting point for discussion.
And with Nadal at world No.1, fit, totally dominant in Paris, and four years younger than the still-hungry Federer, it's game on.
The two 30-somethings should be in the twilight of their careers, but they could just be entering the defining era.
Some will say 11 wins on the same surface skews Nadal's credentials, but the counter-argument is that Federer has won a record eight Wimbledons.
Nadal insists he is not "crazy" about record collecting and denies he is on a quest to beat the Swiss, but he says he wouldn't mind joining him on 20 grand slam titles either.
"You can't be frustrated if somebody has more money than you, if somebody has a bigger house than you, if somebody has more grand slams than you," he told reporters in Paris.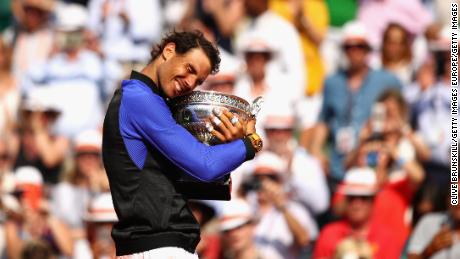 "You can't live with that feeling. You have to do your way. I'd love to have 20 like Roger in the future or more, but it is not something in my mind. I know I've had an amazing career so I want to keep fighting for these things."
If you have a story you want to share with Kuulpeeps and the world, please do hit us up on 
Facebook,
Twitter,
Instagram
 or on WhatsApp (0500-002686)