Hey Kuulpeeps, so fathers day is on Sunday 17th June, 2018 and we want to help you get something special for daddy.
Fathers play an essential role in a family and as the head of the Family, he provides for the family. But over the years, mothers have received more love on Mothers day than Fathers have.
WRIST WATCH / SMART WATCH
To keep your Father up to trend, you can get him an antique wristwatch or a smartwatch. Getting your Dad an antique watch would remind him of the old times and make him cooler.
Getting him a smartwatch, however, would make him trendy and way cooler. It would make him feel young and techie. The smart watch would serve as a reminder and help him keep fit.
WALLET (LEATHER)
You probably are considering it, yes if your dad keeps his money and cards in a wallet you can get him a nice one to make him feel organised. Leather wallets would last longer and anytime he takes something out of it he's going to think about you.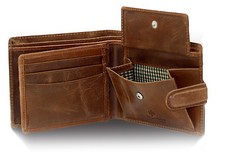 FLY TIE 
Your Dad might have tonnes of flying ties and you might think it wouldn't be a good idea. But getting him a flying tie would make him feel special knowing that you take a critical look at his dressing. You can get one in his favourite colour or one with cool patterns.
If he is a grandfather this next one is for him.
GET HIS GRANDCHILDREN TO SURPRISE HIM WITH CARDS AND GIFTS
Yeah, so grand-kids are pampered by their grandparents. He would have smiles on his face seeing the kids and the gifts and cards they send him. This will really get to him, he might even tear up.
HANDY TOOLS
We all know how fathers work a lot around the house, fixing stuff and gardening. To make his work easier , you can get him some cool handy tool or new tools to replace the old ones. This will help  rekindle his love for working around the house.
DADDY DESERVES SOME CASH BEEN SPLASHED
This is for those who would like to spend some more cash to give your father a deserving fathers day gift. You can pamper your dad by getting him a weekend get away trip with mom outside of town.
Note: Emphasis is on dad and not mom, you can let mom know the trip is for dad but she's just going to be his companion. With this it's going to be like another honeymoon.
ANTIQUE BRIEFCASE
You can help him organize all those imortant files by getting him an antique briefcase. Some Dad's love antique briefcases but others don't, you can check the kind he likes and get him just that but something different. The whole idea is to get him to know you care about him.
SMARTPHONE / TABLET
Some Dads probably don't like to leave the old school phone, but you can gift him a new smartphone or tablet. All you have to do is teach him the basics and just watch him do away with the old phone. You can help him download some useful apps and get him cool peripherals to make him love what you've given him.
GAMING SYSTEM
So yeah, this might sound awkward but hey it's worth the try. You can get your dad a console of your choice and get few adventure games. This can help you spend much quality time with Daddy.
A SURPRISE DINNER WITH THE WHOLE FAMILY
Surprise parties are the best. Pulling on your Dad would make him feel happy and loved. It helps the family to get to know each other the more.
Now, go ahead and make daddy happy this weekend.
If you have a story you want to share with Kuulpeeps and the world, please do hit us up on Facebook, Twitter, Instagram or on WhatsApp (0500-002686)