The National Science & Maths Quiz has been launched and some massive changes have been made.
This year, the programme has gained more sponsors which include GCB Bank, Goil, Bond Savings & Loans, Tullow Oil, Prudential Bank and a couple more.
The winning school of this year's competition will be given a whopping seventy thousand Ghana cedis.
Each contestant from the winning school will also be given GHS 5,000.
The losing school in the final will also be given GHS50,000 and participating students will get GHS 3,ooo each.
GCB Bank is sponsoring the Money Zone this year.
At the quarterfinal stage, the bank will multiply each team's points by GHC 5 as a cash prize.
In the semis, each team's total points will be multiplied by GHS 10 as a cash prize.
Then the amount will be moved up to GHC 15 in the final.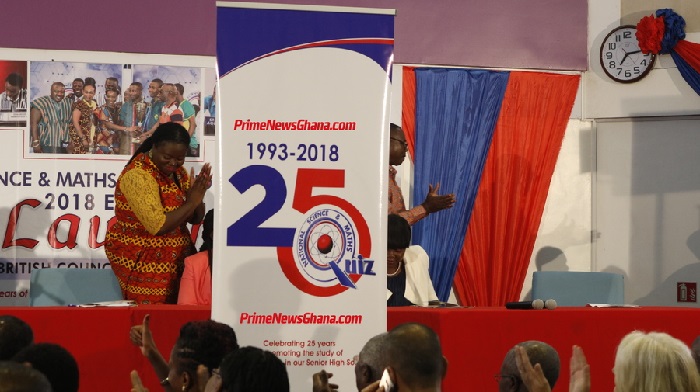 The Lancaster University is also giving the winning contestants a full scholarship to study at the university.
On the other hand, the Accra School of Medicine will also give one of the winning contestants a full scholarship to study medicine at the school.
There are also cash and other prizes for teams who make it past the quarterfinals.
NSMQ is fortified with money this season.
If you have a story you want to share with Kuulpeeps and the world, please do hit us up on Facebook, Twitter, Instagram or on WhatsApp (0500-002686)