Last night, the Council of Fashion Designers Of America (CDFA) honoured Kim Kardashian with its first-ever Influencer Award.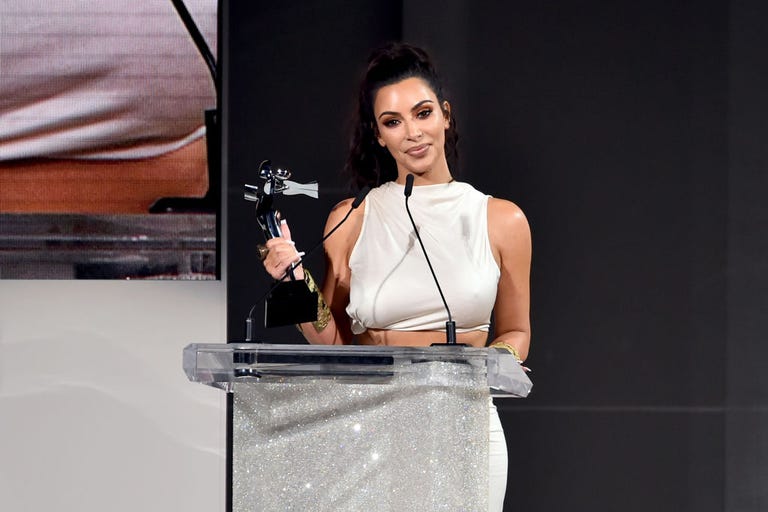 As you can imagine, the CDFA's choice to recognize Kardashian as the recipient of the 2018 Influencer Award has been met with mixed reviews. While many agree with the CFDA's decision, accepting the fact that Kardashian's level of influence is undeniable, plenty has also criticised the council, noting that Kardashian often promotes an unconventional image.
Others have even gone to the effort of suggesting some alternative nominee options for the award—Rihanna and Meghan Markle, the new Duchess of Sussex, etc.
But the whole Gag is that Kim herself was also shocked at the honoree, sis knows she is always naked.
And as we stated earlier, Kim is undoubtedly an influencer, you may not agree with her lifestyle but when have you seen Kim not being fashionable? Never!!..
Go sis…
If you have a story you want to share with Kuulpeeps and the world, please do hit us up on Facebook, Twitter, Instagram or on WhatsApp (0500-002686)