Hey Kuulpeeps, the summer vacation is here and Y'all need to get productive!!!!
Help with any volunteering jobs/activities.
Volunteering helps with boosting your resume. Volunteering helps you assist the less privileged in the society. It also helps to improve your sense of humanity. You might get a tip but don't expect anything in return.
  Internships 
If you want to have practical knowledge about what you are studying, then this is for you. An internship is an opportunity offered by an employer to potential employees. Your chances of working in the firm you intern in are high when you work hard.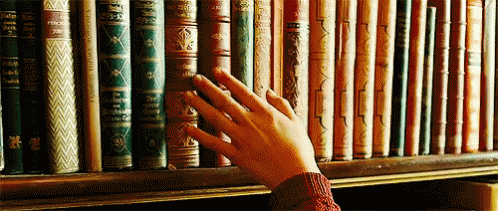 Visit the library and plan a vacation reading schedule.
Library visits help you psychologically and education wise. You'd meet new people which would even help improve your network. Reading also helps to expose you to new topics and things. Going to the library would help broaden your scope on what to read and it will improve your communication skills.
Enrol to study a new language.
After the semester, you might feel bored. Enrol in an institution to learn a new language (foreign).  This can help your cognitive process. Research has it that brains of bilingual speakers operate differently from single language speakers. And it helps enhance your CV too.
Health-wise, you probably might be immune to Alzheimer and Dementia.
Start your business to make some money. And learn some entrepreneurial skills.
You probably have that edge to starting something creative, well you can own your own business. Find something you're good at and polish it to make some cool money. It makes you independent and you'd be able to manage your time well.
Tutor students in the junior level.
You'd remember you had your elder brother or family friend or neighbour helping you out over the vacation. Well, it's time to do same for anyone at the junior level. It's actually a blessing to impact into someone's life positively.
For athletes, train extra hard to win all those deserving medals.
You might be the next Bolt, Ronaldinho or Kobe Bryant. Training is effective in any athletes' career.
  Reconnect with your family members.
School time has taken all your time and you probably want to keep in touch with your family members. It's actually relaxing to spend time with family members.
  Think about achievable goals and work towards them.
Set goals that can be achieved easily. Don't look for cumbersome goals that won't be achieved anytime soon. When goals are set it makes you focused and have a specific target.
Organize fun programs for those living in your community.
You might be in a community where fun games are hardly organized, well you can organize fun games and make sure to involve everyone to make it a successful program.
Now you've got all the ideas to make your vacation productive.
Don't forget that TR18 (Tidal Rave 2018) is just next month…
If you have a story you want to share with Kuulpeeps and the world, please do hit us up on Facebook, Twitter, Instagram or on WhatsApp (0500-002686)