Being bloated is the most uncomfortable feeling ever.
Your stomach looks so big. You constantly feel pregnant and it feels like your stomach has an additional extension.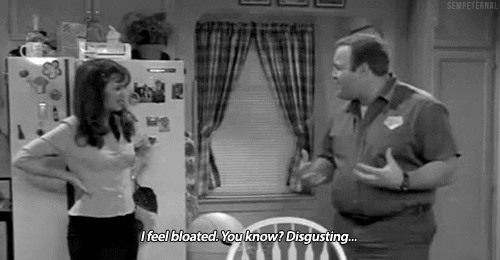 Here are a few things you can try to get rid of that feeling.
Find out what causes it
The first thing you should do is to find out what's making you feel bloated. It is almost always something you ate. When you figure it out, the immediate thing to do will be to reduce intake of whatever it is or not to take it at all. Usually, our upper stomach gets bloated due to what we eat. The most common causes of bloating include gluten, dairy, soy, egg, peanuts, artificial sweeteners, and sugar. Constipation can also cause bloating of the lower stomach. Make sure you're going to the bathroom at least once a day. It's important to keep your digestive system moving so there's nothing backed up.
Drink a lot of water
Water seems to pretty much have all the answers to any problem you might have. You need to drink a lot of water as soon as you feel bloated. In as much as water will make you full and more bloated at first, it keeps your digestive system moving and your stools soft, thereby reducing bloating.
Take in foods with probiotics and not unnecessary sugars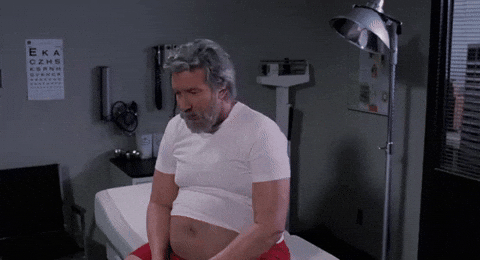 Probiotics are very good for the body because your body contains certain bacteria that must remain in balance, so your stomach is healthy. Probiotics help to maintain the bacteria that is good for the body and can also lessen bloating. Yoghurt is a very good source of probiotic, but it contains unnecessary sugars that give us the bloating effect. Instead of yoghurt, you can try raw cheese, apple cider vinegar, carrots and other probiotic foods.
Add a digestive enzyme to your meal
You know how you keep hearing people say they are lactose intolerant. Well, it is not that deep lol. It's basically them saying they don't have the enzyme that breaks down the milk in their system when they take it in. They are bloated whenever they take something that has milk in it. That is where the digestive enzyme comes in. When you take in any food that leaves you bloated every time, it might probably mean that you don't have the digestive enzyme required to break it down. You will have to see your doctor or physician to be able to determine which one exactly you will need.
Workout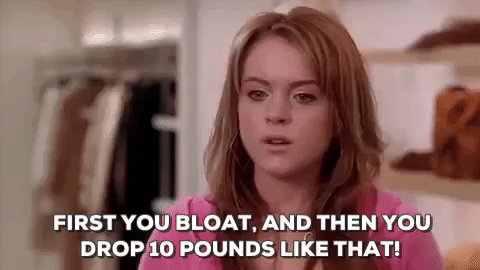 We know you don't want to hear it, but you need to keep your body moving to get rid of all the uncomfortable feeling that you have.
If you have a story you want to share with Kuulpeeps and the world, please do hit us up on Facebook, Twitter, Instagram or on WhatsApp (0500-002686)